Nichola Flood is a qualified Nutrition & Health Coach. She runs her own business The Queen of Health and is currently completing the Nutritional Therapy programme. 
We chatted to Nichola to to see what sparked her interest in nutrition, discuss her nutrition philosophies and find out what she has been up to since studying Nutrition & Health Coaching with IINH.
When did you first become interested in nutrition and health?
I grew up pretty much in the doctor's surgery for chest infections, viral infections, bronchitis. From as far back as I can remember I was generally always on antibiotics. I was born with a shadow on my lung and a poor immune system. I knew from a young age that this was not right. in my 20's I moved into the Health & Pharmacy industry where my passion for health grew. Through my own journey of alternative therapy's, medicines and diet I knew there was so much more to my health than medication and I became so curious I wanted to learn more.
So what made you decide to study with IINH?
I always wanted to be an NT but life, other career moves made it move to the end of my path.
But after I was awarded the "Future proof your business " award in my previous role where I introduced the concept of Health coaching and patient care for Health & Weight loss in the Pharmacy community practice. I knew that I wanted a career in Nutrition.
You own your own company, The Queen of Health. Tell us a bit about that.
The first light bulb moment for me was when I began trying for a baby. I had taken it for granted that my journey allowed me to have as many children as I wanted, when I wanted and I was in control of my body to allow it to happen.
This wasn't to be the case. I was told I had 'unexplained infertility'. After two years of trying and not having any success I decided to look into IVF.  As I became more anxious about not becoming pregnant and trying to lose the excess weight I put on through the whole experience, I slowly started to slip into depression. I didn't fully realise that I was depressed until I attended a training session in 2012 as part of work, called "Your Mental Health". The trainer showed a slide on the signs of depression and I started to understand this was how I was feeling.
Long story short on Father's day 2015 I was unwell and took a pregnancy test and couldn't believe my eyes – the first positive pregnancy test in 8 years! WE CONCEIVED NATURALLY and 9 months later I gave birth to a beautiful healthy baby girl.
I took control of my health, lost 4 stone and had a baby. Yes, dreams do come true!
As a result I wanted to tell my story and support other people with turning around their health, that's when I wrote and published my book "Body Beautiful" and opened the doors of The Queen Of Health in 2018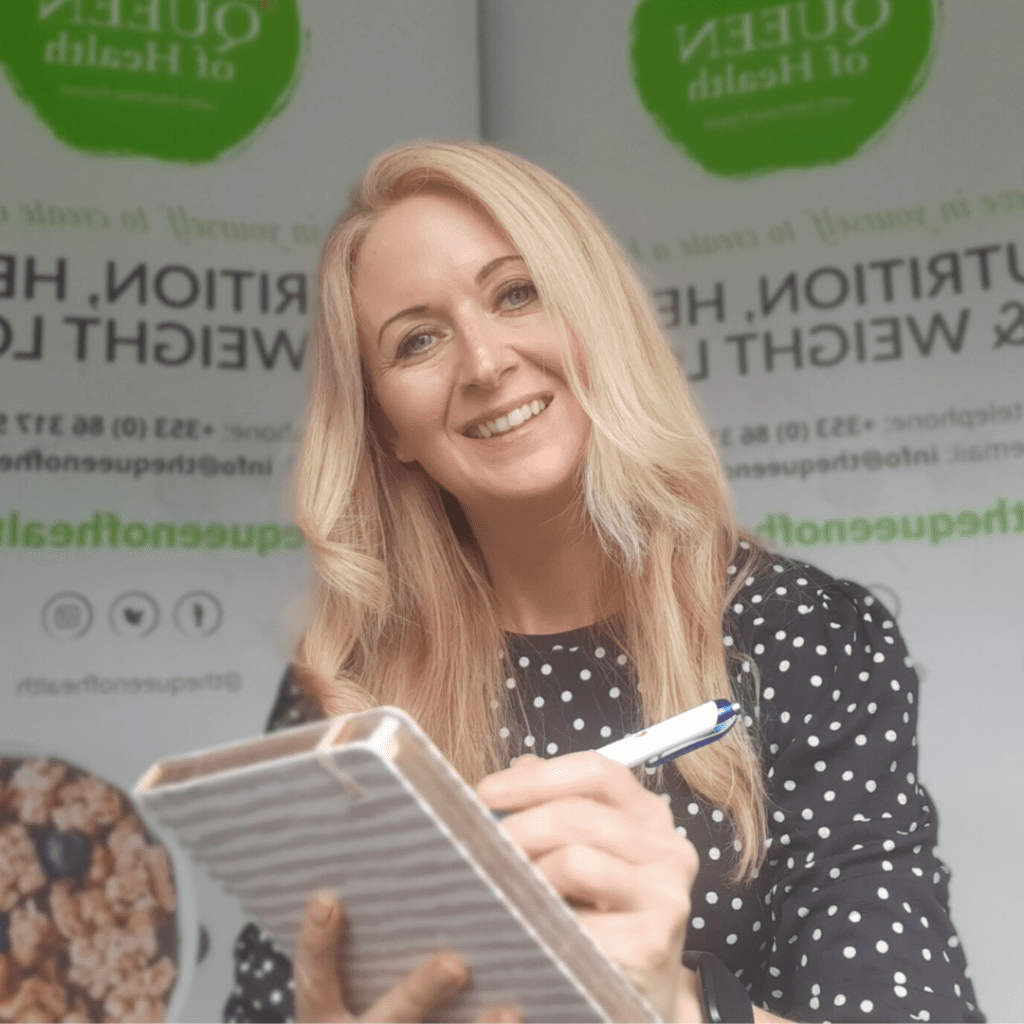 What is the most rewarding part of your job?
Being my own boss!! Working on what I am truly passionate about and seeing peoples eyes light up when you are supporting them and helping them achieve their goals.
What is your personal nutrition philosophy?
Everything in moderation, "Believe in yourself to create a better you"
And what advice would you give to someone who is considering studying Nutrition and Health Coaching?
DO IT!! You won't look back there are so many endless possibilities to having this course under your belt. I opened my successful business with it. I have developed online courses and have a in person clinic.