"Those who have no time for healthy eating will sooner or later have to find time for illness."
Edward Stanley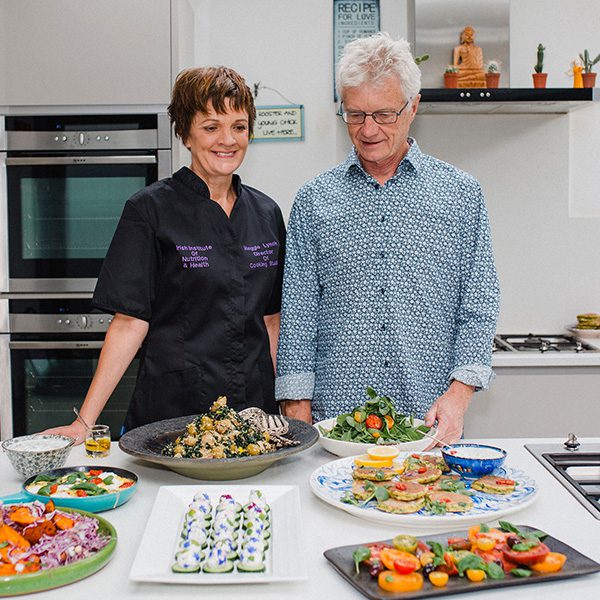 IINH was founded in 2002 by Richard Burton, a nutritionist with four decades of experience in medical research, clinical work, education and training in UK, Finland and Ireland.
Our core mission at IINH is to empower passionate learners with practical knowledge and key skills to educate, guide and support clients towards their health goals.
IINH was the first college in Ireland with internationally accredited training programmes in:
Innovators with Vision & Mission
Pioneers in
nutrition education
Diet, health and lifestyle are in the spotlight as never before, so we know the importance of staying at the cutting edge as the field develops rapidly. Our courses are continuously updated to capture the latest advances and understandings in health and nutrition science, and in approaches for lasting behaviour change.
Nurture your Passion and Future Career
Choosing the Right Course - a Key Decision
Finding the Right College & Course
Some questions to ask before making your decision:
Are the college and course accredited by an awarding organisation (e.g. Pearson, ITEC) that is itself validated by a national regulatory body for education (Ofqual, QQI)?
Does the curriculum cover the broad range of learning and skills I will need to hit the ground running after graduation?
How experienced are the tutors and what are their backgrounds
Which online learning platform is used?
How many hours of live interaction and supervised practice will I get?
How does assessment work? Is there a final exam?
Is case study work with 'real' volunteer clients included?
What happens if I fall behind on the course?
Course Materials and Assessments
Our courses are under constant review to reflect new knowledge and developments in the field. With our graduates working in many countries to create a healthier world, we understand the blend of learning and skills required for a successful career in wellness education, lifestyle behaviour change and functional nutrition.
If you decide to progress your studies towards a BSc or MSc [link to page] your path will be greatly eased by having awards, like ours, that are recognised by universities for learning credits
The UK Health Coaches Association is the dynamic new professional organisation for health and wellness coaches in Ireland and UK. We are proud that our new Level 4 (UK) coaching programme has been scrutinized and accredited by this excellent body, which offers support, further training and other benefits to its members. IINH Nutrition & Health Coach graduates living in other countries may also apply for membership of the Association.
Nutritional Therapists of Ireland is the thriving, fast-growing professional body in Ireland serving NT graduates and students. BANT and FNTP are equivalent bodies in the UK.
Many of our Health Coach and Nutritional Therapy graduates set up their own practices. Others work in clinics alongside health professionals or in health food companies, health stores, fitness centres and local authorities, among many other settings.
Some have set up their own health food or supplement business, while others earn by writing articles or blogs. Graduates who stay on their existing career path find that their practice or job is enhanced by the knowledge and skills obtained at IINH.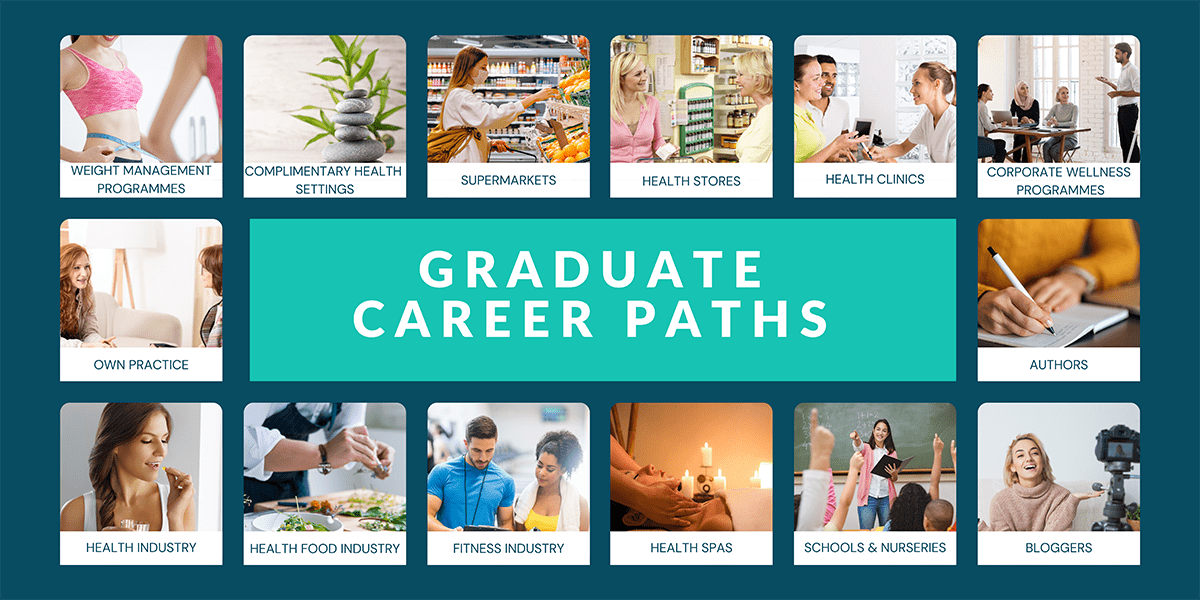 Progression to Higher Awards
In recent years our graduates have progressed their studies to higher awards, including BSc, MSc and PhD, in Ireland, UK, Australia and elsewhere.