Accreditation & Professional Bodies
Diploma in professional Nutrition & Health Coaching Accrediting & Professional Bodies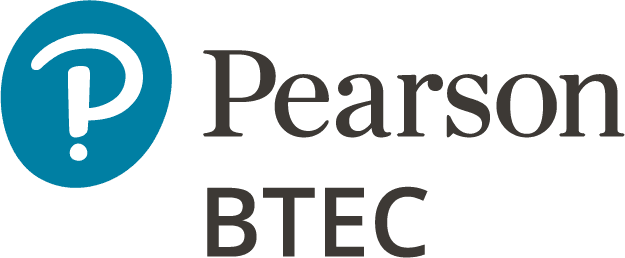 Global recognition and respect for BTEC awards means that our BTEC Level 4 Diploma in Professional Nutrition & Health Coaching opens doors to our Nutrition & Health Coaches across the business world and public sector organisations.
Pearson/Edexcel – Edexcel, formally known as Pearson Edexcel – London Examinations, is a multinational education and examination body owned by Pearson. Edexcel regulates school examinations under the British Curriculum and offers qualifications for schools on the international and regional scale. Edexcel is the UK's largest awarding organisation offering academic and vocational qualifications in schools, colleges and workplaces in the UK and abroad. It is also recognised internationally.
BTEC – BTEC stands for the Business and Technology Education Council. BTECs are specialist work-related qualifications. They combine practical learning with subject and theory content. Chosen by over 1 million learners every year, BTEC offers a range of professional qualifications for anyone taking their first steps into the world of work, progressing through their careers, or planning to enter university.

We are delighted to announce that our Nutrition & Health Coaches now have their very own professional body – The UK & International Health Coaches Association!
This fast growing organisation was created to promote Health Coaches in their vital work of educating, guiding and motivating the growing numbers of people looking for trustworthy help to improve their health and quality of life.
Membership offers a wealth of important and practical benefits, including support for setting up in practice; dedicated Facebook group for networking, advice and problem solving with clients; monthly webinar on coaching and business and coaching topics, including CPD; discounts for conferences, insurance and website hosting; directory listing with photo, contact info, bio, logo, website and social media links, etc; use of the UKIHCA logo, and more. The higher membership tier allows you to post videos, podcasts etc to showcase products and services to potential clients.
We strongly encourage all IINH Nutrition and Health Coaching graduates (students, too!) to join this exciting and dynamic new Association, which is dedicated to raising awareness and understanding of the role of Health Coaching as a credible and accessible model for preventing, and potentially reversing, chronic, lifestyle-related disease.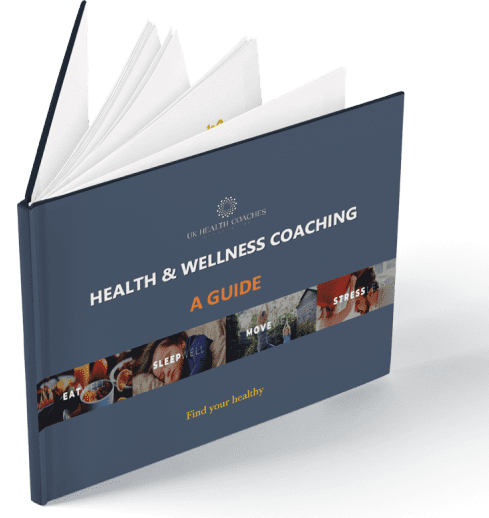 A Guide to Health & Wellness Coaching
Members of UKIHCA are fully certified Health Coaches with specific training and experience in supporting and empowering individuals to make sustainable lifestyle changes to improve their health, one step at a time.
The UKIHCA is the only professional organisation for UK and Ireland dedicated to the advancement of Health Coaching, and to providing support and advocacy for Health Coaches and their clients.
Health services across the globe are unable to cope with the demands of ageing populations overwhelmingly burdened with chronic diseases that are in fact mostly preventable through modest lifestyle changes.
Public finances and resources for conventional healthcare are being stretched beyond breaking point. People are confused about what is best for them and what to do to improve their health. Properly trained and accredited Health Coaches offer a potentially powerful solution by helping to cut through the confusion and providing practical support and advice to reverse the root causes of chronic, lifestyle-related disease.
Diploma in Nutritional therapy Accrediting & Professional Bodies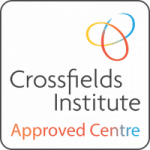 Our Nutritional Therapy (NT) qualification continues to set the standard in Ireland for this dynamic and rapidly expanding profession. While some IINH graduates choose to work independently, others are employed in healthcare settings, as well as teaching, training, the health foods industry and the media, among others.
Crossfields Institute – Crossfields Institute is an education charity and an awarding organisation based in the UK. The organisation is regulated by Ofqual (The Office of Qualifications and Examinations Regulation) who regulate qualifications, examinations and assessments in England and vocational qualifications in Northern Ireland. All awarding organisations including larger ones such as City and Guilds are regulated by Ofqual.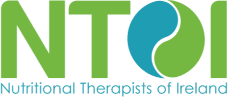 NTOI (Nutritional Therapists of Ireland) is the professional organisation representing qualified Nutritional Therapists in Ireland.
The organisation is independently run through its membership.
The NTOI is a registered non-profit company with no capital and has a minimum of 3 directors at any time. One of the directives of the board is to ensure that the professional status of NTOI registered Nutritional Therapists is formally recognised in Ireland.
A qualified registered Nutritional Therapist is someone who holds a minimum 3-year diploma in Nutritional Therapy and is trained in basic biochemistry, physiology and pathology as well as 200 hours supervised clinical practice. As such, a Nutritional Therapist is qualified to work in private practice and see clients on a one to one or group basis. They are fully insured and must comply with the NTOI requirements for Continuing Professional Development (CPD) and Code of Professional Ethics & Practice.