What our Students and Grads are saying
What our Students and Grads are saying
See what some of our pioneers in nutrition have to say about their experiences of studying with IINH. Many now have very successful businesses that offer that work/life/family balance.
View more student testimonials on Trustpilot and Google
Katie Delaney graduated from IINH in 2021, as well as running her own coaching business Katie Delaney Health Coaching, she is also contracted to work with the NHS as a Health Coach.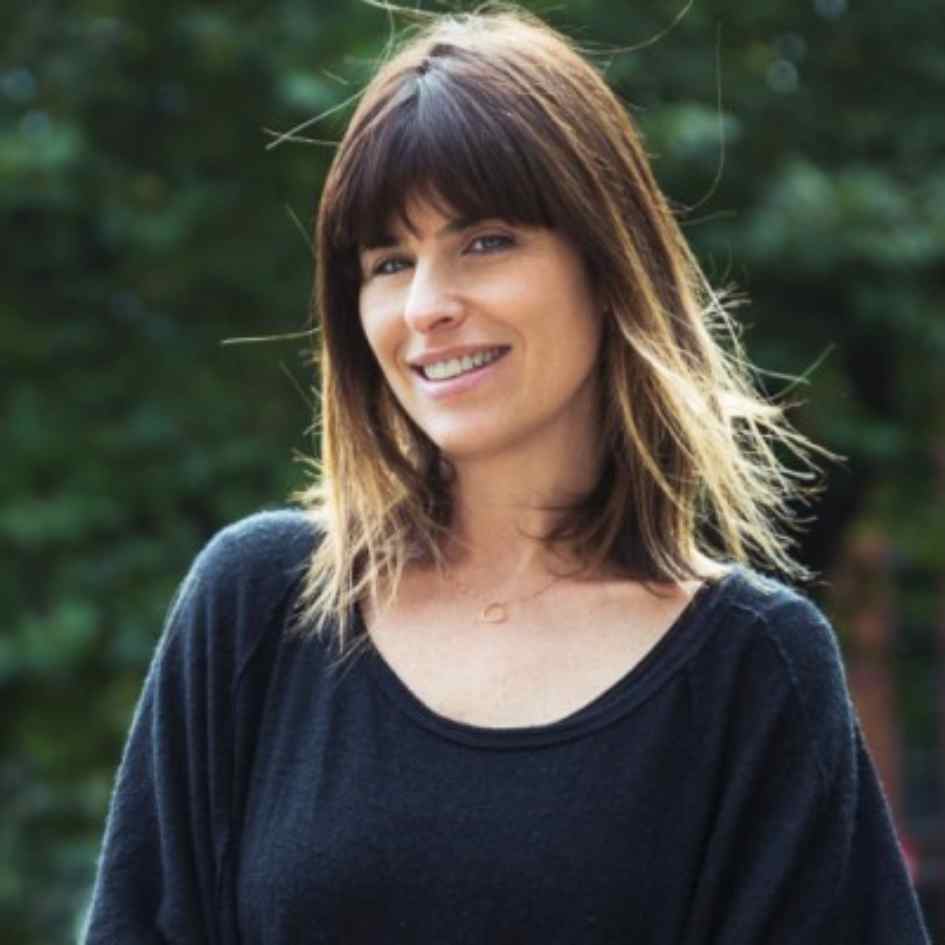 The best decision I ever made was to study at IINH – The experience was beyond my expectations – It was fascinating and enjoyable! I gained so much knowledge while meeting the best group of people and having constant support and was looking forward to the learning sessions each week. I loved the way the programme progressed, building my confidence without overloading. Richard and his team are all amazing people – and they are always there for you along the way, helping you overcome any challenges you might face, while keeping on top of the latest data in nutrition and lifestyle. I couldn't recommend IINH enough. I am so excited to start my journey as an health coach armed with the knowledge and tools they provided me with.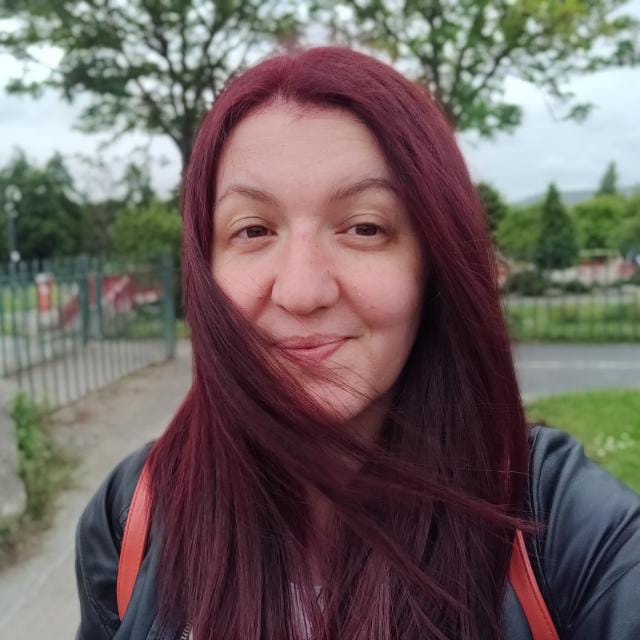 Great course with great people!
I took the Health and Nutrition Coach Diploma course,I was impressed with the professionalism of everybody, the support offered, all the efforts that go into this,the platform is brilliant and all the resources are top notch. All lessons were online, recorded for ease of access for whoever did not make it in two formats,audio and video with chat transcript. All other resources were written/podcast/video and there is an app available as well so you could learn on the commute,at home,away with so much ease. Highly recommend for anyone wanting to further their education or obtain a certification for a new career.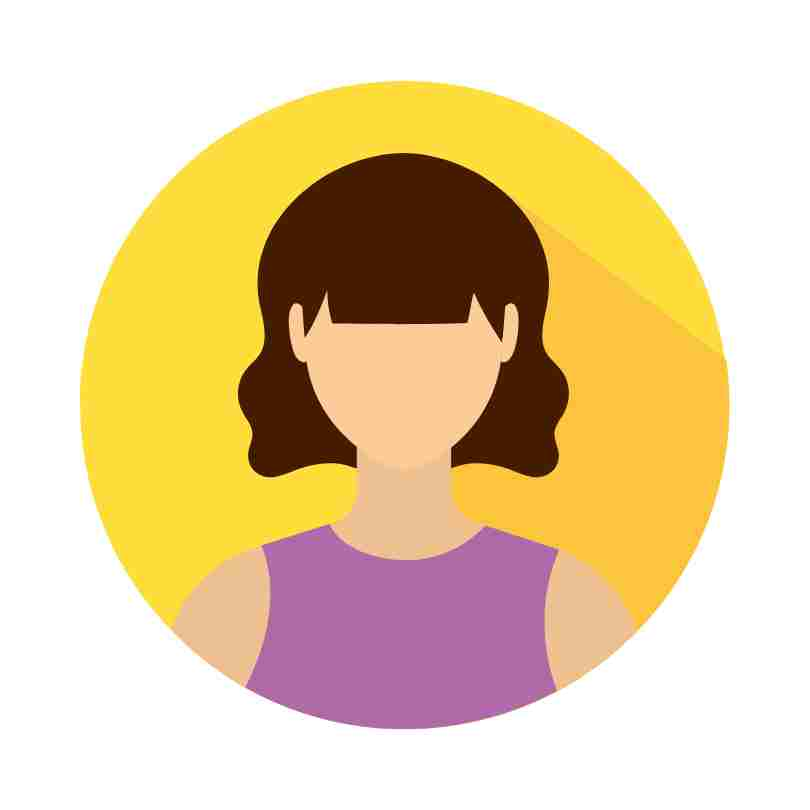 I feel very privileged to have had the opportunity to study to be a health and nutrition coach with IINH. I enjoyed every aspect of the course. The team running IINH are professional, kind and supportive. Richard is very knowledgable and well read which inspired us. We were encouraged to have clients, whilst being supervised, which was a steep learning curve but very enjoyable – we learnt so much from doing this. Right from the outset we were encouraged to work with and get to know our peers, this made a huge difference. They all brought their own knowledge and experiences to the table which enriched our learning. I would recommend this course to anyone. I plan to continue studying with IINH over the next few years.
"I've just finished my Nutrition and Health Coaching course through IINH. I thoroughly enjoyed the course and in particular how passionate and engaged Richard and everyone at IINH are about the topic. They were also incredibly supportive when I had a personal challenge in the middle of the course and offered fabulous advice. It's a college that really cares about the subject they deliver and the students who attend. I intend to follow up the Health Coach course with one or 2 of their smaller courses as I enjoyed it so much. If you are thinking about studying in this area, I'd recommend IINH."
"I enrolled with IINH for Nutrition and Health Coaching Diploma in September 2019. I had carried out research in advance about IINH. I learned of the high standards, quality of learning and experience that Richard, Maggie and Team had injected into the Institute. The dedication, help, support of the IINH team made my experience at IINH a very happy and fulfilling one. Since my graduation I have set up my own online business helping people achieve their health, diet, and lifestyle goals. It is 5 stars for me!! I have no hesitation in recommending the IINH to anyone interested in studing Nutrition."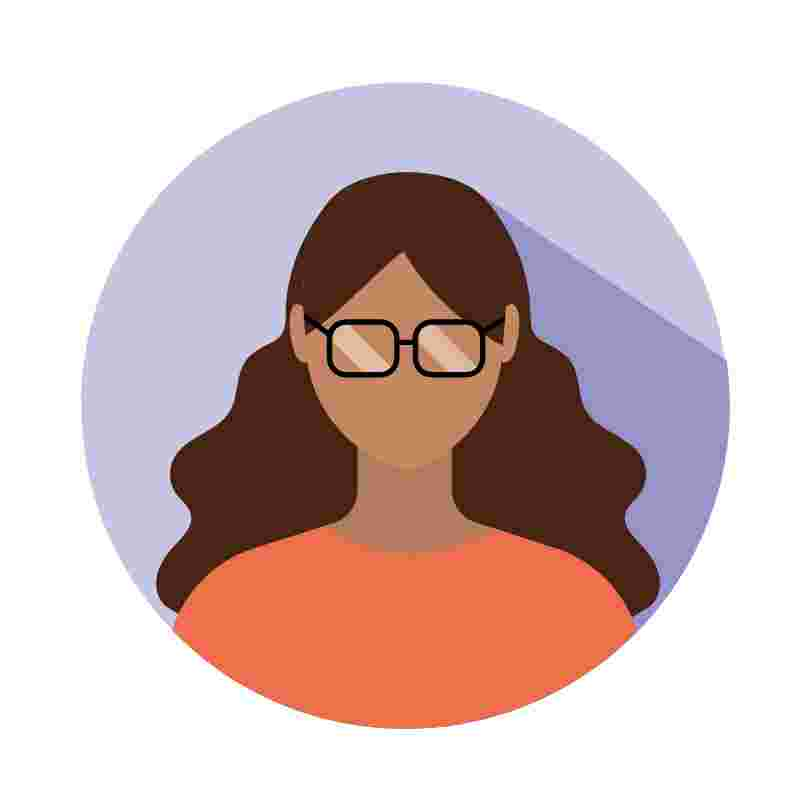 Enrolling in IINH for my Nutrition and Health Coach studies turned out to be one of the best decisions I've ever made. After thoroughly researching various colleges, I ultimately chose IINH due to their outstanding reputation and the overwhelming positive feedback I had heard about them.
My primary motivation for taking the course was to better serve my clients and enhance the value I provide through my existing business. Additionally, I wanted to ensure that my children received the best possible nutrition, so this course was also a means to support them in that aspect. Throughout my time at IINH, I gained a wealth of knowledge and expertise. I was particularly impressed by their personable approach, which made learning engaging and enjoyable. The content was so amazing and inspiring to learn more and more.
The course had also a strong practical focus, which was really beneficial. Working with the case studies adequately prepared us for our future roles as Nutrition and Health Coaches. The support within the learning community were exceptional. I am very grateful for the guidance and assistance we received, which was truly amazing.
I loved the flexibility provided by recorded lessons so even if I missed a weekend, I could easily catch up by accessing the online tutorials. This feature ensured that I never felt left behind and could fully engage with the course material and study in my own time. Overall, studying with IINH was a genuine pleasure, and I wholeheartedly recommend it to anyone seeking a comprehensive education in nutrition and health coaching.
Thank you Richard, Maggie and team for your support throughout this incredible journey.
"Studying at the IINH to be a Health & Nutrition Coach changed my family's health and wellbeing for the better and helped me help others. 5 years on, I'm still working as a coach, loving it and the knowledge the IINH provided has been a big part of it. Trust their system, it will guide you well and know that they are there for us even after we graduate, which is great!"
"I loved that I could do this course remotely, there was always support on hand if needed. Studying with IINH for both the nutrition and health coaching programme and the nutritional therapy programme has helped me turn my health around and get my autoimmune conditions under control. I'm now helping others do the same and love it, all thanks to what I learnt with IINH."
"Wonderful lectures that were really encouraging and approachable. I met some fantastic people that I have kept in touch with. I've done many courses and I've yet to find one that is as supportive and empowering as the courses run by IINH."
"I had a wonderful experience completing my Level 4 BTEC in Nutrition & Health Coaching with IINH. I had a lot of knowledge coming into the course but it was extremely interesting and educational. The support from the team was fantastic too."
"I trained as Health Coach at IINH in 2014/2015 and had planned to do the course to improve my own health and that of friends and family. But the course was so brilliant and interesting, great tutors, amazing content, well organised with great support, that I decided to continue on to study Nutritional Therapy. It definitely has changed my life and my health, but since qualifying and practising I have also helped so many people change their life for the better - which is something really fulfilling. I can highly recommend any of the courses at IINH."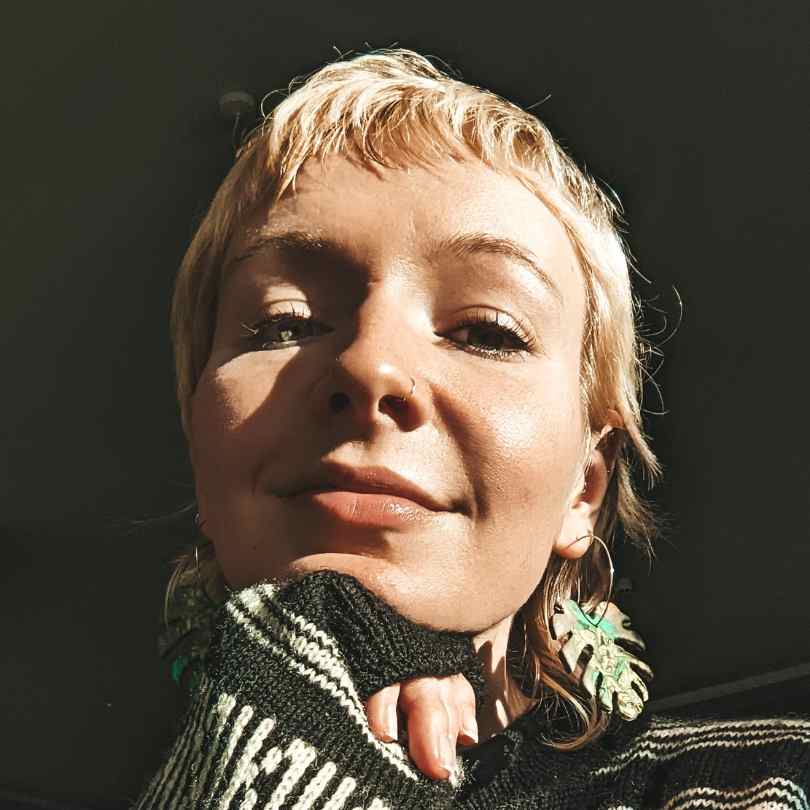 Studying with IINH helped me begin the career of my dreams.
I have been interested in food & nutrition since secondary school, studying Food Technology to A Level. It was the clear choice to take this further to University where I studied BSc Nutrition at the University of Leeds. The course was great, but heavily science- and food industry- focused.
After several years working as a Nutritionist and Product Developer in the Food Industry, COVID struck. Like many people, I found myself re-evaluating where I was at in life, and recognised the need for change. I wanted to reconnect with my sense of purpose – to help others – and after overcoming my own health challenges, I found IINH and the Nutrition & Health Coaching Diploma course which aligned perfectly with this sense of purpose I was after.
This course boosted my knowledge of nutrition in a far more practical way than my university degree. The best part was the real, hands-on experience from the case studies, and the support along the way from the dedicated, friendly and knowledgeable team of tutors. I learnt so much from each and every one, my fellow students and the course reignited my passion for working with others.
Since graduating in 2021, I have been running my private practice as a Food & Nutrition Consultant – Ella Gale Food – working with clients with a range of goals from implementing healthy habits to improve energy, lose weight, rebalance their hormones and overcome digestive issues. As of August 2022 I will be starting a part time position along this, working with a company in the UK called Xyla Health & Wellbeing who have the NHS contract for reversing prediabetes with patients referred through the NHS. I am excited to continue my nutrition and health coaching career, for which I thank all the team at IINH for preparing me so well for!
My advice to anyone considering studying with IINH: do it. You will learn a lot that is applicable to your own health, the health of loved ones around you, and valuable skills that are applicable to a whole range of jobs in health and wellbeing.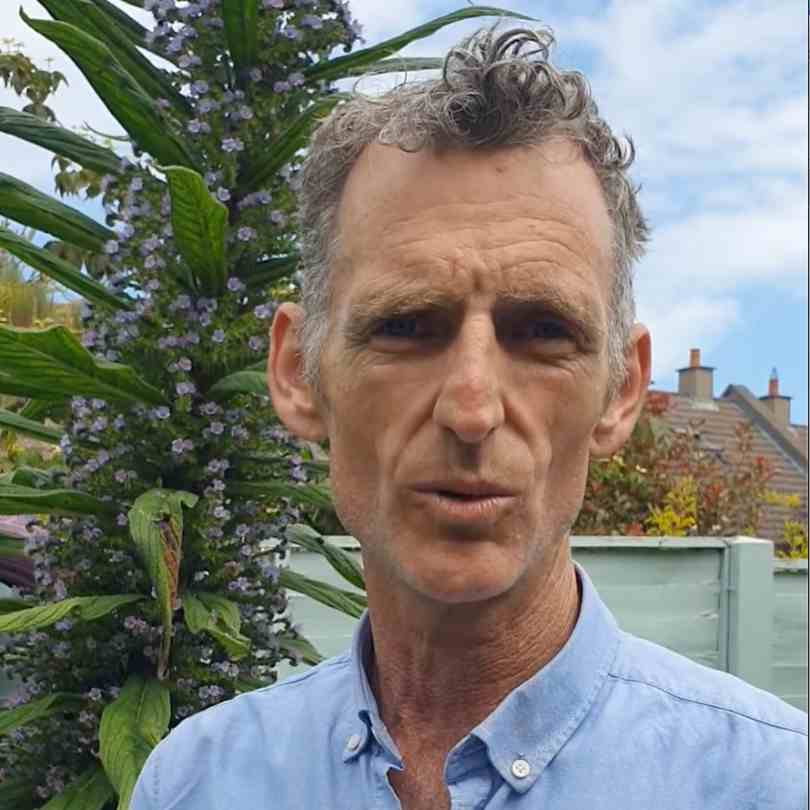 "I'm just finishing the nutrition & health coaching diploma with IINH. I did quite a lot of research on what course to take & IINH ticked all the boxes for me - I'm so glad I chose Richard & his amazing team.
The materiel was incredibly up to date & relevant - It was delivered on a fantastic learning platform with two live lectures per week. You leave this course incredibly well trained & confident in your ability. The self-compassion module was such an amazing bonus & beautifully taught by Julia.
I'm looking forward to being a part of the IINH Alumni & hope to take my professional coaching career forward with some additional short courses at the college in 2023. Thank You Richard, Maggie, Maria, Pauline, Jo, Julia, Petra, Ciara & the countless specialist lecturers we got to work with." - Google Review
Justin M
Nutrition & Health Coaching student 2022
The course has totally changed the way I practice medicine and made myself be able to reverse chronic illnesses. Thank you.
A course with such honest wisdom delivered by passionate staff with brilliant knowledge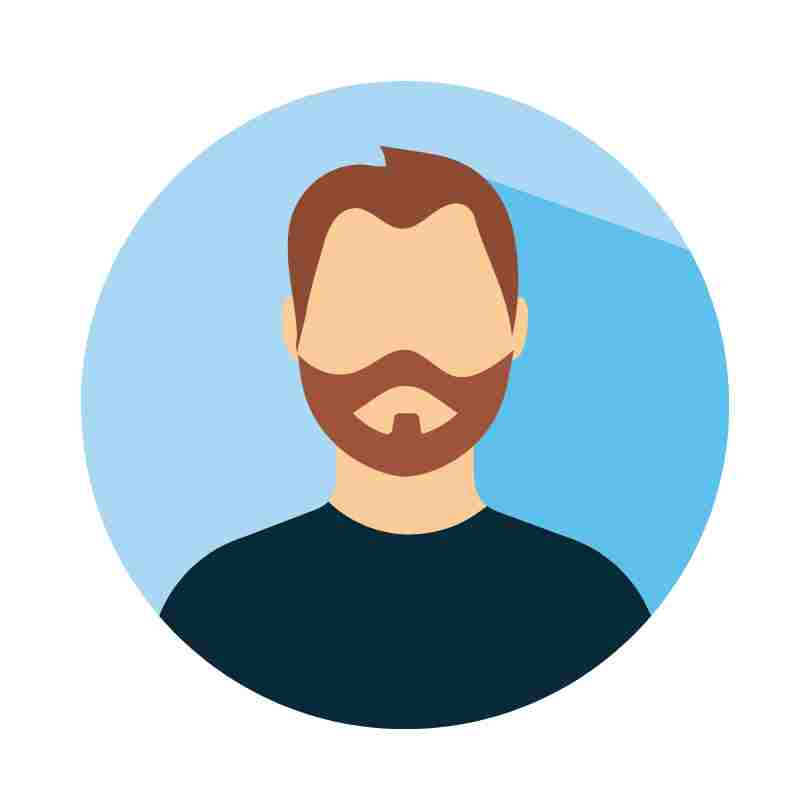 I would like to say that choosing to study as a Health and Nutrition coach with the IINH was the best educational decision that I have made in my whole life. I have studied a lot through the years, but this course was life changing on a personal and professional level. I am now a practicing Nutrition and Health Coach and I can already see the changes happening with clients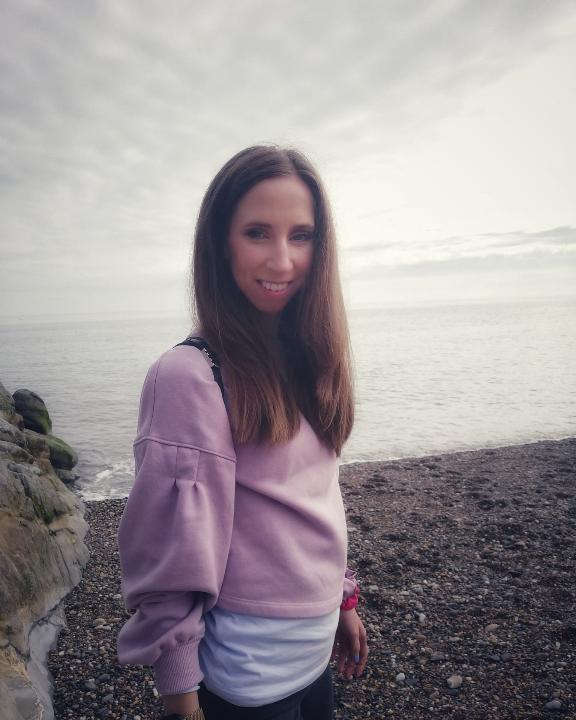 "I am just coming to the end of my studies with the IINH and I would like to give a huge thanks to Richard, Maggie, Maria, Julia, Petra, Jo, Janet, Pauline, Ciara, Caroline, Ann Marie and all the other amazing guest lecturers. The continuous support and inspirational content provided by the team throughout the course has been brilliant.
I have had a huge interest in health, wellness, nutrition and personal development for many years and always wanted to delve further into these areas. After much research, I was delighted to come across this course.
Making the decision to do the BTEC Level 4 Diploma in Professional Nutrition & Health Coaching has been one of the best decisions that I have made. The knowledge that I have gained is something that I can bring with me for life and hopefully help, support and inspire others too. It has also helped me on my own health and wellness journey, which is something that I will be endlessly grateful for. Looking forward to my new chapter!"
"I just wanted to thank you so much for a fabulous 8 months of a thoroughly enjoyable course. You are a mine of information and the manner in which you presented your tutorials had me always invested. I looked forward to Wednesday or Thursday sessions because you never failed to keep us interested and captured in the world of health and nutrition. You are indeed a huge advert for us all to be educated and practice health and nutrition because being in your senior years your passion and energy still hugely portrays.
The whole course was organized so efficiently and particularly under the circumstances of a pandemic. Being online etc., Maria never failed to keep us organized with zoom and assignment deadlines. It just couldn't have been any better. I was quite anxious to start because, like many of us we had never done zoom or courses online but Maria soon had us all at ease with clear instructions of how it all worked. Thank you Maria for your efficiency and for always replying to emails so quickly.
All in all it was a truly wonderful experience and I feel honored and proud that I have achieved my diploma in such an enjoyable way. Richard, you have encouraged me to go forward with all this information passionately to help people achieve a healthy lifestyle and invest in their future health.
Thank you again so much and wishing you continued success with the IINH."
Joan O'Reilly
Nutrition & Health Coaching student 2021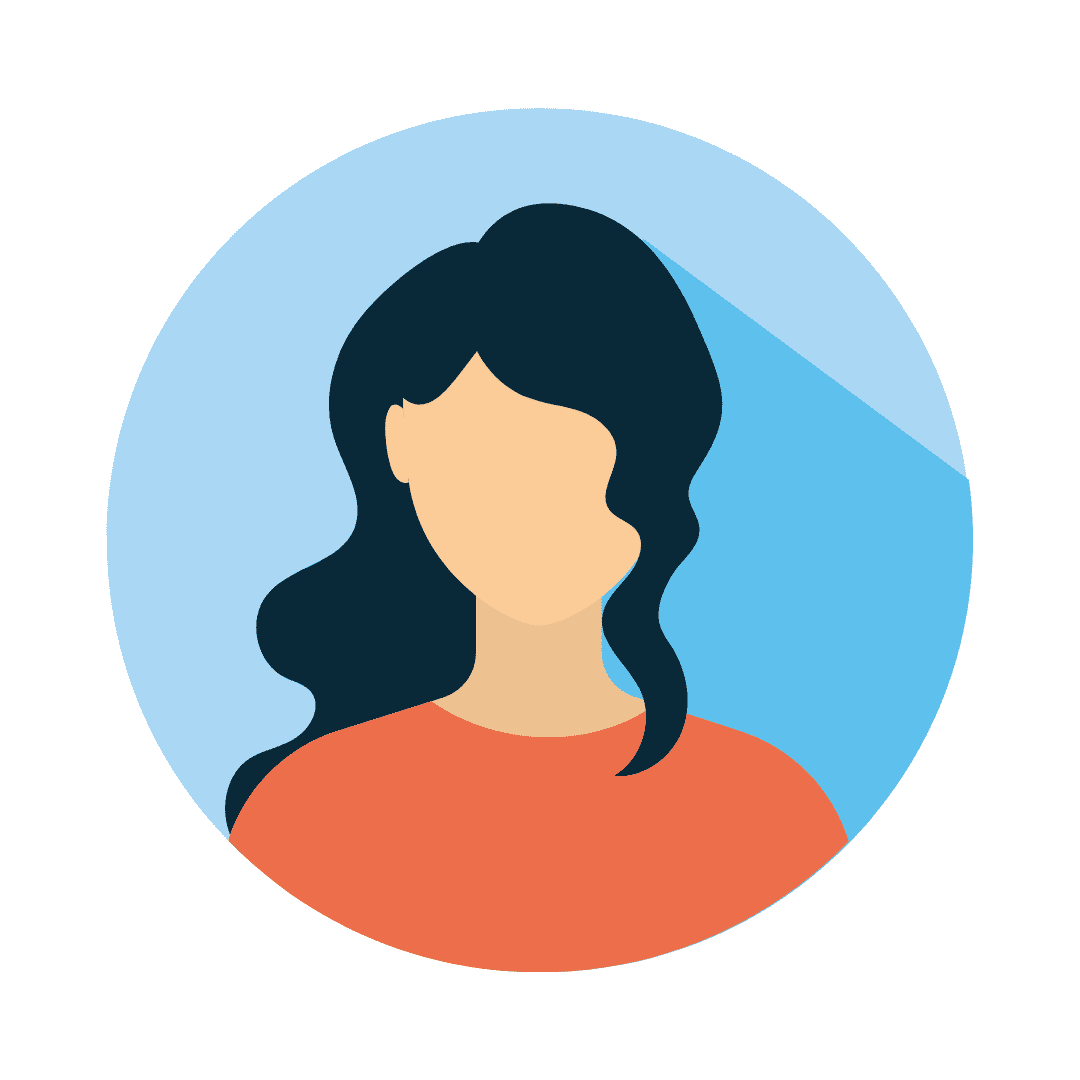 After researching the many different courses on Nutrition, I finally settled on the IINH. I have always had an interest in nutrition and exercise, but could not quite fill in the blanks. This course did not disappoint.
I have just finished my nutrition and health coaching course and I am so glad I did it. The content of the course was spot on. Richard and the team of instructors were so knowledgeable and really knew their stuff. The level of tuition on the course was very high. We covered a huge amount of information. This will be there for us to pursue further if we wish.
The staff were very supportive and approachable. I would recommend this course to anyone who requires knowledge and understanding around nutrition or who is interested in becoming a health coach. The coach training we received was fantastic. I did this course to answer questions I had around my own health and this course did that and more.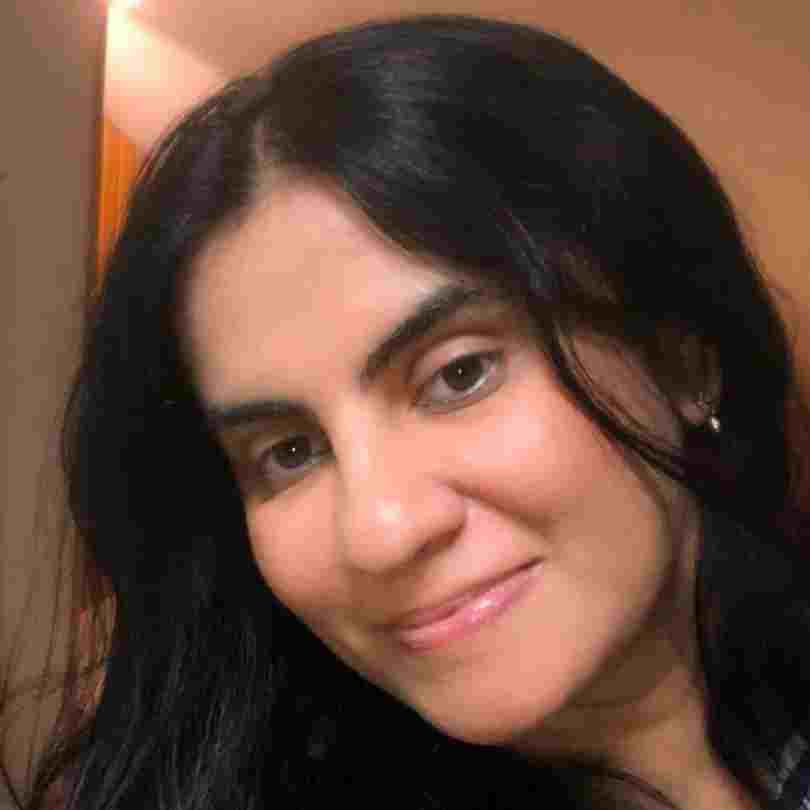 Richard, Thank you so much for your excellent lectures and discussions. The online sessions were engaging and interactive, making them an enjoyable, memorable, and a unique experience for me. You have trained us to be strategically proactive in our Nutrition and Health Coaching career. Your discussion on gut microbiome sparked my curiosity about Resistant Starch, and now I have completed a Literature Review first draft on The Health Benefits of Resistant Starch Type 3.

Thank you, Maggie, for the fantastic cookery sessions. I hope to visit IINH and meet everyone next year. I am genuinely grateful to Maria for scheduling webinars, organizing assignments, and answering my questions in a heartbeat!

Thank you to all the IINH lecturers for teaching with great passion and skill.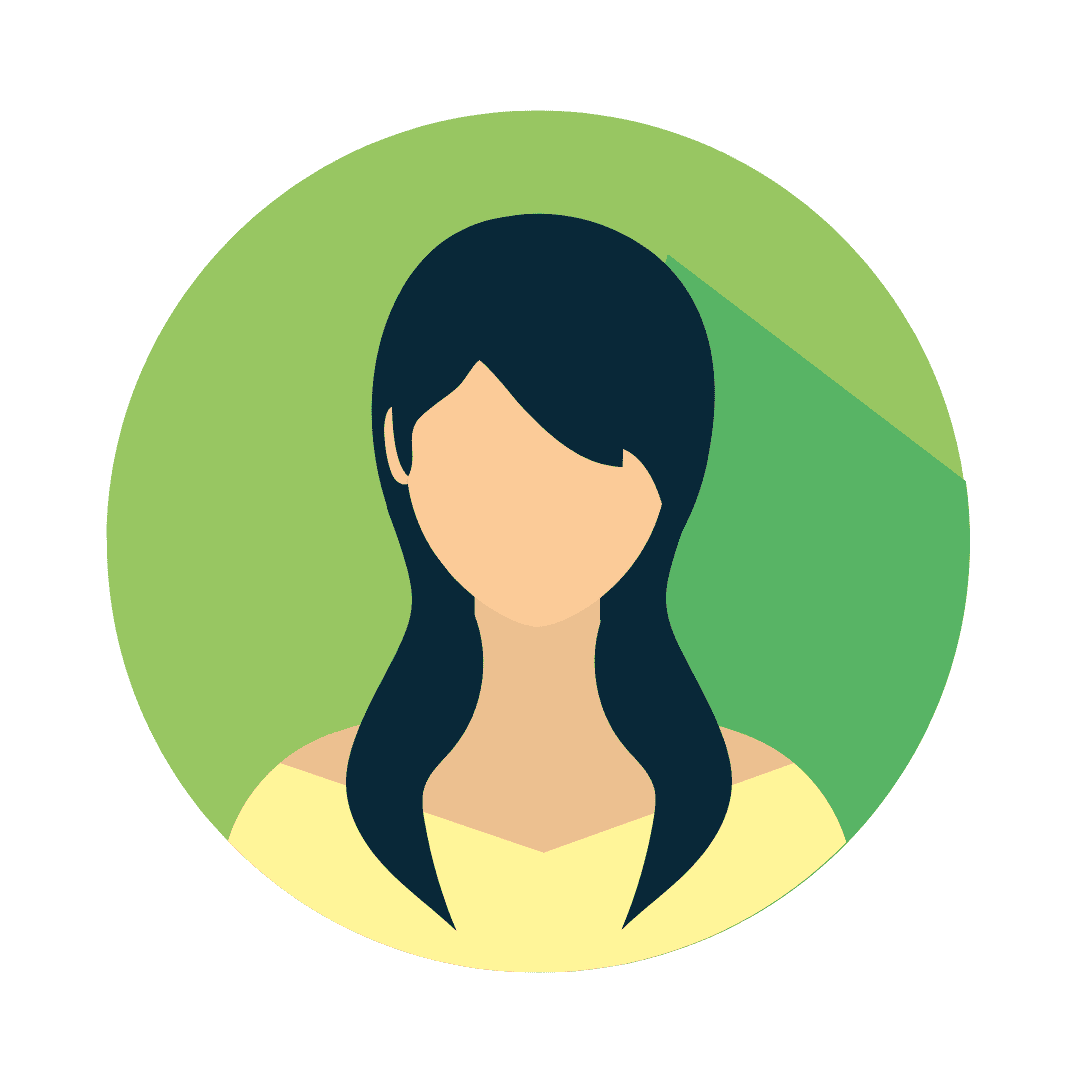 I recently held a talk on menopause, and how to support your body on your journey into & throughout menopause. It was amazing!!
This would not have been possible without the guidance & support of the IINH. I graduated in the Advanced Diploma in Nutrition & Health coaching this year and set up my business Ma Belle Nutrition & Health.
I am so grateful to Richard, Maggie and the wonderful team in the IINH, the support & guidance they gave throughout the course was absolutely amazing. I am doing now what I have always been passionate about, helping others. Thank you so much to all at the IINH. Michelle x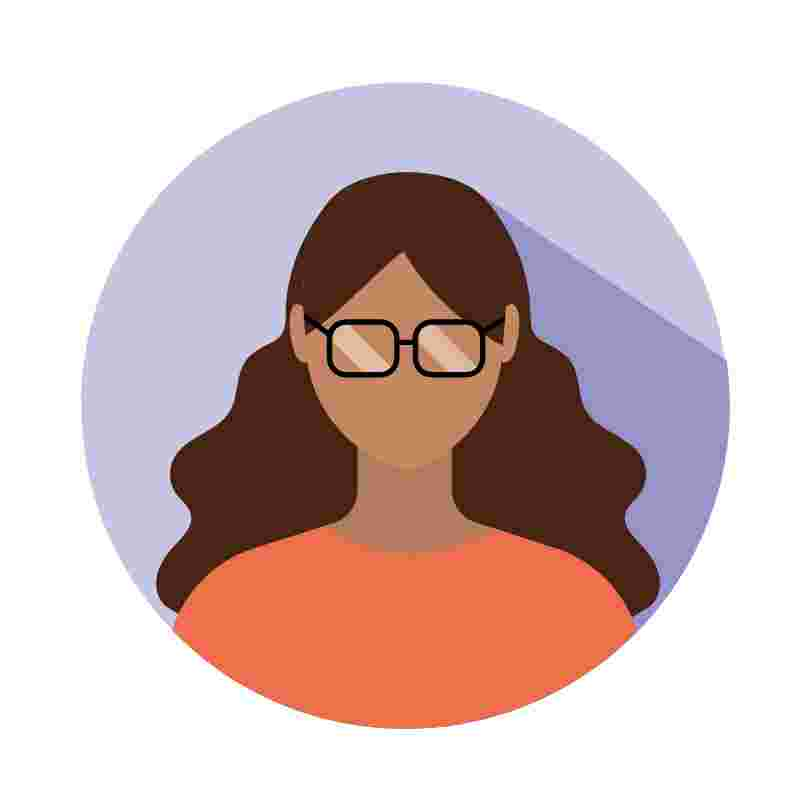 I completed the Health & Nutrition Coaching course with IINH in May 2022. I thoroughly enjoyed the course and looked forward to the tutorials each week. Richard is a fountain of knowledge and is very easy to listen to, always with a story around each topic. The course is very easy to follow, with detailed course notes, podcasts, links to additional reading materials, websites, films etc. It is very current and constantly being updated with the latest information and studies. All tutorials are recorded and are available to listen back to or to catch up on if you missed a session. I've had a huge interest in health and nutrition over the last 10 years, improving my own health and that of my family through my own research. I was interested in getting a qualification to validate my learning over the last 10 years. I met an IINH alumni on a hike one evening and after spending 2 hours talking to her about the course I knew immediately this was the course for me. Within a few days I was signed up and I started the course a few days later. I am so glad I did.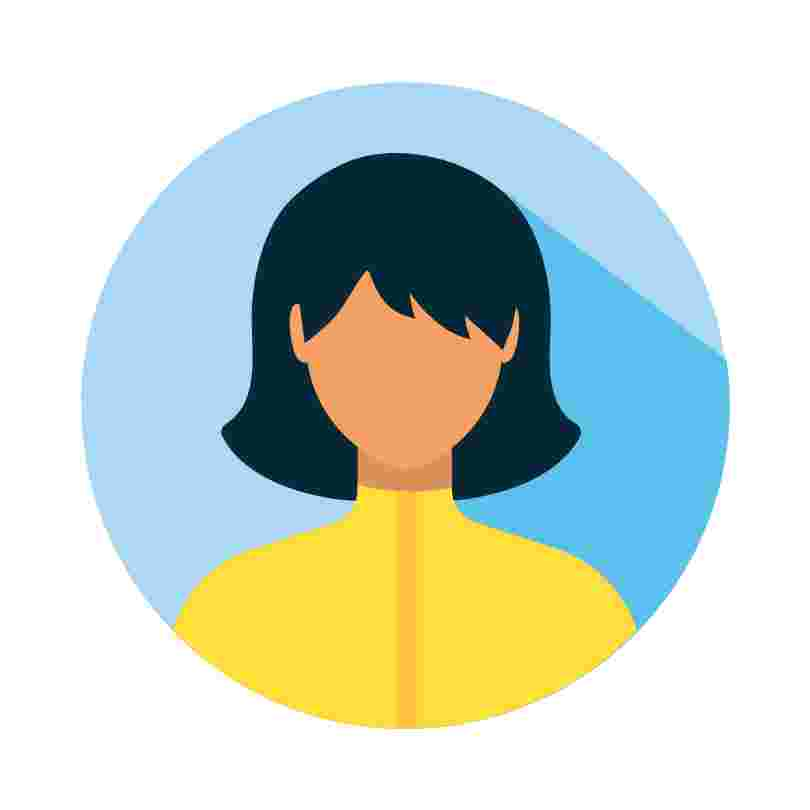 Studying at the IINH was the best decision I made when taking up on a course about health & nutrition. The passion & skills of Richard & his team, as well as their amazing support, are incredible, you will learn so much about yourself but also for your clients if you ever become a practising coach.
I hope to be able to help many people on their journey to health & wellbeing, but it is such a great pleasure just now to be able to take care of myself, as well as my friends & family, using the incredible knowledge I gained during the course.
Thank you for the opportunity and for being such an inspiration!
From the first assignment which was revelatory, each assignment thereafter was something I looked forward to and found insightful and inspiring. I really enjoyed the way I was able to be creative during assignments whilst also remaining true to accuracy of information. Prior to starting the course, I was unaware that I would be so academically challenged and once I got to grips with the subject matter I was satisfied with my ability to understand the important and underlying facets; I was also appreciated this because it meant that the course with its BTEC accreditation was a worthy standard of approach and achievement. I thoroughly enjoyed the practice elements with Caroline, my mentor who was supportive, helpful and always available; my thanks to Caroline. The final element of the presentation was worthy of the effort and set me on the road to my statement of purpose.
The world of coaching, of nutrition coaching can be daunting and making a choice from the available options can be trying. Hence after all my prior research and considerations, I feel more than satisfied with myself for making the right choice and to IINH making that so.
I enjoyed the pace of the learning and found the zoom interactions also enjoyable and informative and I grew to appreciate my cohort peers. Thanks to Maria who was incredibly adept at ensuring that Moodle was functioning and always accessible and user friendly. Many thanks also to Maria for ensuring that we were all awake and alerted to hand in dates and times.
A big thanks to Richard for his knowledge and his gentle and wise way of allowing learning to happen, even the most complex subjects, such as insulin resistance, were accessible.
I thoroughly enjoyed the course, I feel knowledgeable and confident to work as a nutrition coach. I feel empowered to continue with my first learning and develop further to enhance my skills.
Rose Elizabeth Karemi-Murphy
Nutrition and Health Coaching student 2021
The IINH Health & Nutrition Coaching course has changed my life. I have learnt how to eat to avoid chronic age related illnesses and how to live with vitality into older age. The standard of teaching is excellent and Richard's personal input is invaluable as well as impressive. I would recommend this course to anyone at any age but especially those aged over 50.
Self-Compassion Training for Healthcare Communities
This course allowed me to become more aware of how I approach stressful or complex situations and will enrich my role as a coach.
I would recommend the course to a friend. The mindfulness programme was delivered to the group in an easy to follow weekly process, with interactive and helpful mindfulness exercises, that can be integrated easily into our daily life.
I would highly recommend this course for anyone new or experience in mindfulness or self compassion. So many tools to help us in our daily life but also to help others.