As part of the IINH Student Spotlight series, we will be visiting some of our alumni from both our Nutrition & Health Coaching and Nutritional Therapy courses to see what sparked their interest in nutrition, discuss their nutrition philosophies and find out what they've been up to since studying with IINH.
Ilona Madden is a qualified Nutritional Therapist. She passionately believes that you can be fitter & stronger and have more energy at any stage in your life. She aims to make people feel empowered to take charge of their lives and health through nutrition & lifestyle.
When did you first become interested in nutrition and health?
I suppose I've all my life been interested in health to a certain degree, but it would have mainly been within the fitness area, although I did some reading on nutrition when I became vegetarian for animal welfare reasons. I had no idea though about the nutritional values of food, was more concerned about calories and the food not being an animal product.
I was a very unhealthy vegetarian though – and in hindsight, I can see how nutritional deficient I actually was and what I've been doing wrong. I know in hindsight, that my life could have been completely different and that I could have avoided about 10 years of feeling miserable – had I known what I know now.
I met a Nutritional Therapy student by chance who took me on as a case study. We worked on blood sugar balancing, which completely transformed my energy levels and mental wellbeing, but also the way I was able to deal with stress.
So what made you decide to study with IINH?
Firstly, because that's where the other NT studied and also because I live in Bray. I also liked the idea that I'd have a qualification after the first year already and could then decide whether to continue or not, rather than having to commit for 4years.
The reason why I wanted to study it was because what I learned was so valuable to me and my transformation was so profound. While I became fitter, more energised and in great form, I saw my – esp female – friends of my age, on a downward spiral, complaining about lots of aches and pains, no energy, menopausal mood issues, etc.
I felt this information and knowledge about nutrition was too important not to share.
You own your own company, Right Food 4 U. Tell us a bit about that.
I knew right from the start that I want to help others learn about the power of good food, and my dream was to have a clinic room where I'd see clients on a 1-2-1 basis. I also wanted to do group sessions and presentations. From my previous job, I was well used to dealing with groups and standing in front of an audience.I started with small groups in my house while I was still in college and I helped some of my friends and family in 1-2-1 sessions.
However, when I got an opportunity to work for Dr. Eva Orsmond in her diabetes and weight loss clinic, I thought it a great opportunity to get work experience. I did that after I had the Health & Lifestyle Coach completed, but while I was still studying NT. Having a regular income financed my college fees.
The job was absolutely perfect for me and I learned loads, it was a great experience and learning opportunity. I wanted to use what I learned from college and from the work experience to put my own stamp on programmes and decided to give it a go on my own.
I now do a mix between offering group programmes, individual 1-2-1 programmes and presentations to companies and associations or groups.
Covid has shown me that I love doing it all online via zoom. Many of my clients prefer it as well, not having to worry about organising a babysitter and not having to travel. Many seem to feel happier to share confidential or sensitive issues via the screen than in person. And I now have clients from all over Ireland and can offer the service to my friends and family in Germany as well. It gives me more flexibility to achieve that work-life balance as well.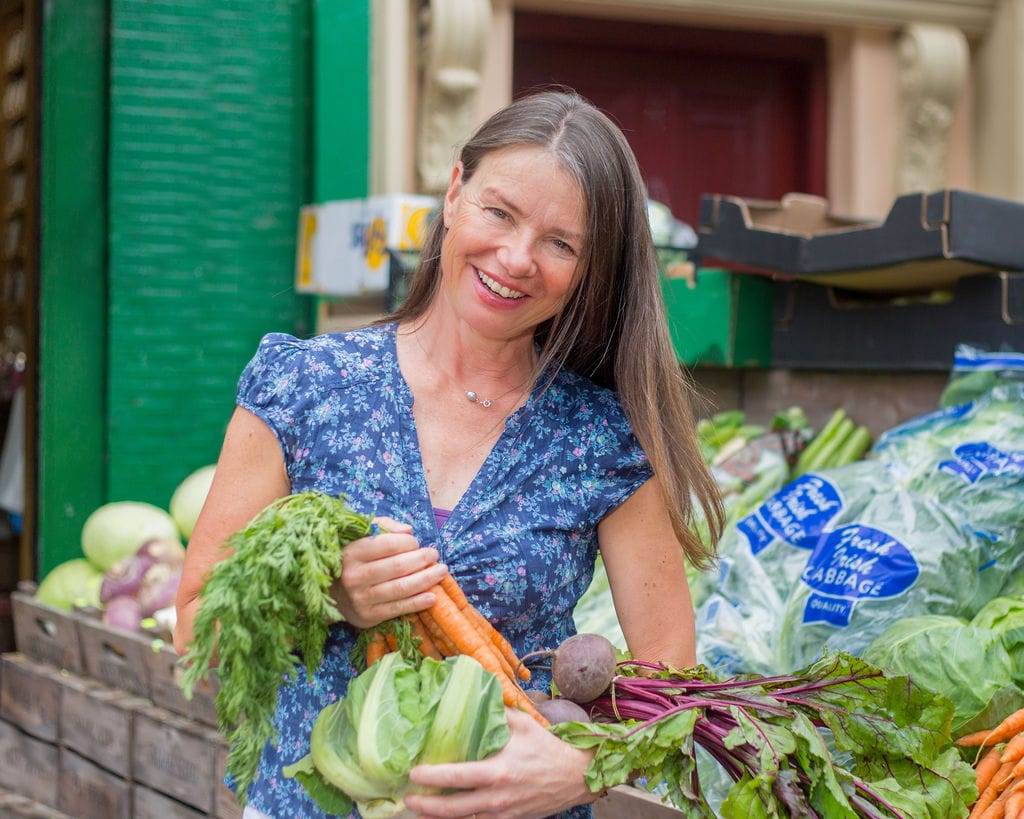 What is the most rewarding part of your job?
Seeing the transformation in people.
When someone comes to you, completely floored with no energy and seeing them after a few sessions getting interested in exercise and enjoying life to the full again, is just so rewarding. I had clients who couldn't face eating anything anymore as they constantly experienced pain or bloating, and their GP couldn't find anything "wrong". Often just making a few small changes or doing a functional test, has helped them find ways to enjoy food again and having solved the issues. It is just great to think that I've played a part in helping them get their lives back.
I've worked with many women my age who "had tried every diet on the planet" but been struggling to maintain a healthy eating regime, and I managed to help them through coaching finding ways that suited them and their lifestyle. When they tell me after a few weeks that they now feel confident to make the right choices and won't be going back to eating junk food, that is success to me and that is very rewarding.
From your experience working with clients, do you feel that nutrition and health is well understood? What simple advice would you give people?
No, it still isn't fully understood. Too many people are stuck in this calorie counting, "being good" for a few weeks attitude, they don't seem to be able to see it as a lifestyle and how it actually improves their overall health and quality of life. Healthy eating is still associated with "restrictions" rather than looking at it as an enhancement of life. There's also the "all or nothing" approach. If someone falls off the wagon, they start blaming themselves for not being disciplined.
Also, many people feel that they know what to do, but that it's their lack of "ability". Personalised nutrition isn't recognised fully. Healthy eating seems to be still associated with weight loss rather than overall wellbeing. People can get defensive "But I have a good diet" when they are not having take-aways every night, but they might just not get enough fibre and nutrients into their body or are eating foods that are driving some of their health issues.
My simple advice is to start somewhere!
Make some small changes per week and stick to it. Don't aim for a 100% perfect diet because that doesn't exist.
Seek advice from a professional to get clarity and find out what is good for you personally.
What is your personal nutrition philosophy?
Anything that I put into my mouth needs to be highly nutritious. And if it's not, at least it needs to be giving me so much pleasure that it's worth it. In that case, I fully savour the food and eat (or drink) it very mindfully. I completely avoid highly processed foods, but that's not a big deal, as I can also honestly say that I find most of it to taste disgusting now anyway. My taste buds have definitely changed big time over the years.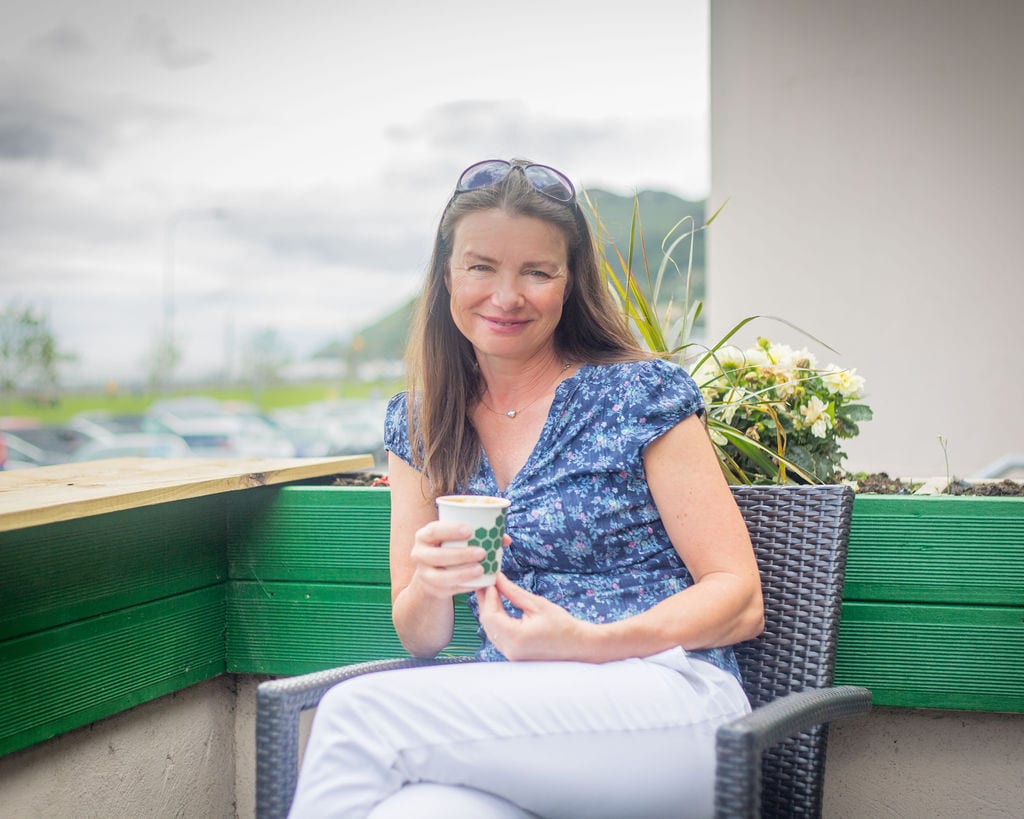 And what advice would you give to someone who is considering studying Nutrition and Health Coaching?
I am still learning through making mistakes…
When I decided to run my own practice, I was under the impression, I just need to help a few friends and family, and then they'll all recommend me and clients will just start coming. 
In my previous job, even though I've been self-employed I never needed social media or a website, or advertise my services, the work just came my way.
Unfortunately, that wasn't the case for my nutrition business. I looked for help from a business coach and spent a lot of money over a couple of years, but either it wasn't the right coach for me or I wasn't ready yet for the suggestions, the amount of money I spent was not reflected in the money I earned.
However, I still suggest that students do look out for help in the form of business coaches, mentors, and support networks. 
I also suggest that students look into their "niche" and identify their "ideal clients". Who do they like to work with? 
I also suggest that they get clarity of how they want their business to look like, and that's where a good coach can help too.
I found that running a business can actually be compared to following a healthy diet. You need to constantly remind yourself why you want to do this, be disciplined and committed to show up everyday and have the confidence and trust that you can achieve anything.
For me it's not just working with clients though, I'm just fascinated by the whole topic and can't get enough of learning more about it. Learning about nutrition has more than enhanced my life in so many aspects.