Amela Ivković O'Reilly is an IINH Nutritional Therapy graduate based in Sarajevo. She runs her own successful nutrition business Nutricioniasta. In this Student Spotlight Amela tells us about herself, her interest in nutrition and her varied and rewarding career. 
Tell us a bit about yourself.
I was Born on April 28, 1977 in Sarajevo where I graduated from medical school and completed 2 years of medical studies and the onwards continuing in Graz, Austria and completed my studies in Nutrition in Dublin with IINH, with the aim of building a functional approach to human health where every patient is unique. 
I am a member of the Association of Nutritionists of Ireland, the Association of Nutritionists of Great Britain and the Royal Medical Association of Great Britain.
Collaboration with various experts in the field of Integrative and Functional Medicine around the world is the best part of my work as it gives me continued ability to exchange information and leaves space for professional improvement. 
In addition to working in private practice in Sarajevo, I worked at the local and corporate level on projects for the leading European company DM. I collaborated on a UNDP project to promote local, organic food. I worked for the Sarajevo Football Club on creating a healthy eating platform for their football academy as well as their first team while they achieved first place in the country. 
I collaborated with the Heart for Children with Cancer Association and the Iskra Association from Banja Luka on projects to strengthen children's immunity and support parents.
I was Jamie Oliver Food Ambassador for Bosnia and Herzegovina. I was one of the leaders in the 'Liders Tribe' project, Softhouse Consulting, in promoting good leadership practice through experience in her own practice working with clients and organisations.
I represented Bosnia and Herzegovina in the 'Food for Tomorrow' project of the Swedish Cultural Institute. 
I was part of the Vienna Insurance Project 'In a Healthy School, Healthy Children' which won the Gold Award for Social Awareness in a competition of 52 countries.
I am part of the Green Council NGO team, and have worked with them on children's education on healthy living and organic farming development projects in collaboration with the Heinrich Böll Foundation. I worked with Caritas Switzerland (CACH) on a project to promote healthy children's nutrition (with a focus on local, seasonal vegetables and fruits) and education on healthy living through nutrition in two primary schools in Sarajevo. I also co-designed and worked on a project to empower women in rural areas in collaboration with the Women in Europe Foundation.
I am working with Prague Fertility Centre as their nutritionist in the field of fertility, pregnancy and support during IVF.
I work as a Nutritional adviser and expert for a large number of governmental and non-governmental organisations, local and international schools, where MY  focus is  on strengthening awareness and knowledge about the importance of a healthy diet and the production of quality food. I work on Corporate Wellness projects for companies of various profiles.
Health and cooking is my life passion, which I also teach via my YouTube channel – Amelina Kuhinja. 
I regularly lecture on various topics for schools and organisations. I am also a regular guest on various TV and radio stations on the topic of health and nutrition. I write about an integrative and functional approach to health for several local and regional portals and newspapers.
My engagement on social networks :
Instagram – https://www.instagram.com/amela_nutritionist/
Facebook – https://www.facebook.com/nutricionista.ba
LinkedIn – https://www.linkedin.com/in/amela-ivkovic-o-reilly-9071893 is very up-to-date, and I regularly write on popular health topics as well as on new science research in the field of nutrition and health. Most of the article can be found on my website as well: www.nutricioniasta.ba
When did you first become interested in nutrition and health?
I became interested in nutrition and health from a young age. Growing up, my family emphasised the importance of eating well-balanced meals and maintaining an active lifestyle. My medical studies gave me a great platform on which I later added nutrition.  I saw first-hand how proper nutrition and healthy habits positively impacted our overall well-being. This sparked my curiosity and desire to learn more about the science behind nutrition and the various ways it can optimise health. Over the years, I have continued to deepen my knowledge in this field and become passionate about sharing information and promoting healthy living.
So what made you decide to study with IINH?
As a student of IINH, I decided to study with this institution due to its excellent reputation and comprehensive curriculum in the field of nutrition and health. I was drawn to IINH because of its focus on a holistic approach to wellness, which aligns with my personal beliefs and values. 
My experience studying with IINH has been incredibly rewarding. The courses are well-structured and engaging, providing a solid foundation of knowledge in nutrition science, dietary theories, and various modalities of healing. All of my teachers were highly knowledgeable and supportive, always available to answer questions and provide guidance. The community of fellow students was diverse and supportive, creating a collaborative learning environment. We still keep in touch even though we live in different parts of the world.
Additionally, I appreciate that IINH not only equips students with theoretical knowledge but also provides practical tools and resources to apply what we learn in real-life situations. Through case studies, practice modules, and interactive discussions, I have been able to develop practical skills that will serve me well in my future career as a nutrition professional.
I am grateful for the opportunity to study with IINH and believe that the knowledge and skills I have gained will serve as a strong foundation for my journey into the world of nutrition and health.
What is the most rewarding part of your job?
The most rewarding part of my job is seeing the positive changes and transformations in my clients' lives. It brings me immense joy to witness their improved health and well-being as they implement the nutrition and lifestyle recommendations I provide.
Helping clients achieve their health goals and witnessing their progress is incredibly fulfilling. Whether it's weight loss, managing a chronic condition, improving digestion, or boosting energy levels, seeing my clients make positive changes and achieve their desired outcomes is truly rewarding.
I also find great satisfaction in being a trusted source of information and support for my clients. By providing them with evidence-based nutrition advice tailored to their individual needs, I can empower them to make informed choices about their health. Seeing them take ownership of their well-being and develop healthier habits is both inspiring and gratifying.
In addition, developing meaningful connections with my clients is another rewarding aspect of my job. I value the opportunity to build relationships based on trust, empathy, and understanding. Being able to support and guide them on their journey to better health is something I cherish and find incredibly rewarding.
Overall, as a nutritionist, the most rewarding part of my job is being able to positively impact the lives of others, witnessing their progress, and helping them achieve their health goals. It is a privilege to play a role in their wellness journey and support them in creating lasting change for a healthier and happier life.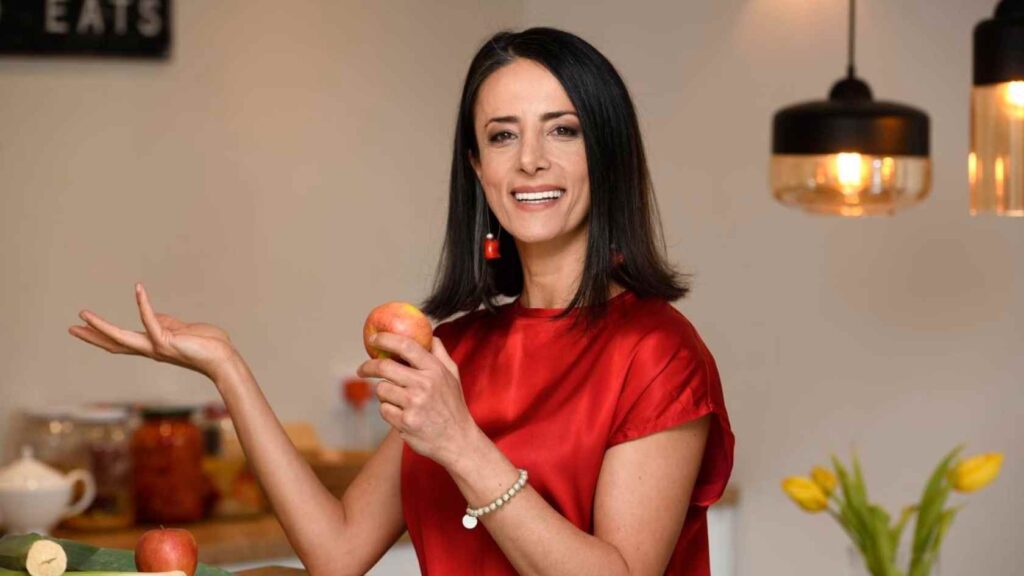 What advice would you give to someone who is considering studying Nutrition and Health Coaching or Nutritional Therapy?
As a previous student in nutritional therapy, I would offer the following advice to someone considering studying in this area:
Research and understand the different career paths: Take the time to explore the various paths available within the field of nutrition, such as health coaching, clinical practice, research, or community nutrition. Understand the responsibilities and opportunities each career option entails to determine which aligns best with your interests and goals.

A reputable educational institution such as IINH gave me accredited programs that have a strong reputation in the field of nutrition and health coaching or nutritional therapy. Their curriculum covers a wide range of subjects, including anatomy, biochemistry, nutrition science, counselling techniques, and practical application of nutrition principles.

Seek real-world experience: While studying, try to gain practical experience through internships, volunteer opportunities, or part-time jobs in relevant settings. This hands-on experience will provide you with valuable insights and help bridge the gap between theory and practice.

Stay current with the latest research: Nutrition is a rapidly evolving field, so it's crucial to remain up-to-date with the latest research, trends, and guidelines. Attend conferences, read journals, follow reputable experts, and engage in continuing education to enhance your knowledge and stay informed about advancements in the field.

Develop strong communication and interpersonal skills: Effective communication is crucial as a nutrition professional. Practise active listening, empathy, and clear communication techniques to effectively educate and motivate your clients. Cultivate strong interpersonal skills to build rapport, trust, and lasting relationships with your clients.

Network and connect with professionals: Attend industry events, join professional organisations, and connect with practising nutritionists and health coaches. These connections can provide valuable mentorship, job opportunities, and ongoing support throughout your career.

Emphasise holistic health approaches: While studying, consider the importance of holistic approaches to health. Recognise that nutrition is just one component of overall well-being and that mental, emotional, and physical factors all contribute to a person's health. Developing a holistic understanding will allow you to provide comprehensive support to your clients.

Foster a lifelong learning mindset: Nutrition science is constantly evolving, so make a commitment to lifelong learning. Continuously seek new information, research, and advancements in the field to stay ahead of emerging trends and provide the best possible care to your clients.
Remember that becoming a knowledgeable and effective nutritionist takes time and dedication.
If you've been inspired by Amela's story and would like to start a new career, learn more about our Nutrition & Health Coaching and Nutritional Therapy courses.