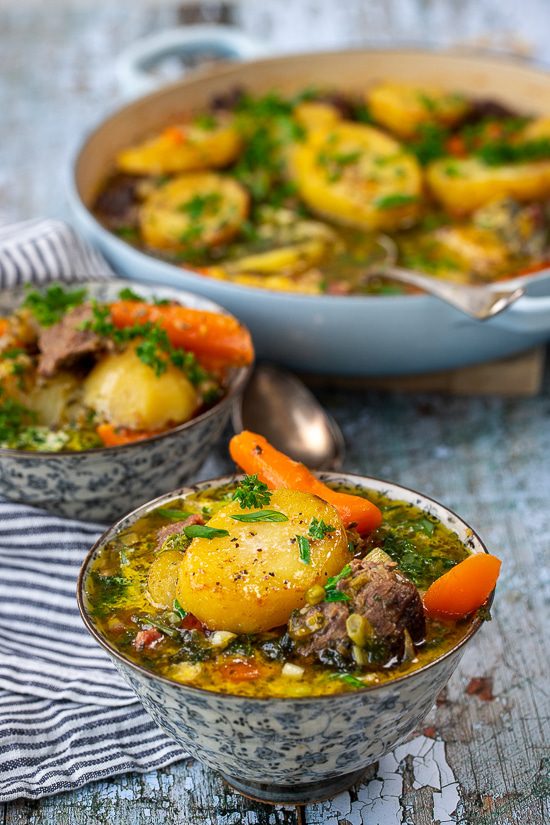 On the rare occasions I make this dish it reminds me of simpler times and ingredients. The recipe has stayed the same bar a few tweaks throughout my lifetime. Irish stew often appeared on our childhood dinner table, though back then a small amount of meat went a long way, even for nine of us!
Diet
Child Friendly, Dairy Free, Gluten Free, Grain Free, Sugar free
Servings
4
4 very hungry people or 6 med hungry people
1

tbsp

olive oil

50-100

g

butter

600

g

lamb shoulder or middle neck

cut in 3-4 cm chunks

100

g

smoked bacon

diced small

20

g

garlic

finely chopped (2-3 large cloves)

200

g

onion

finely diced (1 large)

70

g

celery

finely sliced (1 stick)

100

g

leek

finely sliced (1 med leek)

20

g

thyme leaves

finely chopped (1 large bunch)

600

g

floury potatoes

peeled and cut into 3 cm slices

300

g

young carrots

cut if large

700

ml

fresh chicken or lamb stock

or 1-2 chicken stock cubes

30

g

parsley

finely chopped

30

g

chives or spring onion

finely chopped

50-100

ml

fresh cream [optional]

Seasoning
Heat the oven to 150 C. Lightly pat dry the lamb and bacon between sheets of kitchen paper then transfer to a bowl. Add olive oil and season lightly, gently massaging the meat.

Place a large flameproof casserole pot over high heat, add the meat and brown in one or two batches. Remove and set aside on a plate. Reduce the heat to medium, melt in the butter, add the garlic and gently cook for 30 sec – 1 minute.

Next add the onion, celery, leek and thyme and gently fry for 10 minutes or until they have softened.

Return meat to the pot, along with one third of the potatoes and all the carrots, and stir into the stew. Cover with stock and bring to a simmer. Remove from heat and add the remaining slices of potato across the top of the stew, pressing slightly into the liquid. Dot with a little butter and give a final seasoning of sea salt and ground black pepper. Cover and place in the oven to cook for about 1-1½ hours or until the meat is tender.

Gently stir in herbs (and cream if using) whilst checking the seasoning one last time.

Serve the stew right away or leave covered overnight in the fridge for flavours to develop.
This is real comfort food on a wet wintery evening - which in Ireland can be in all 4 seasons.
Adding parsnips or cabbage or turnip will slightly adjust the flavour of the stew.
Add pearl barley or lentil and split pea mix for a heartier and budget friendly dish.
Like all soups and casseroles this stew tastes better on day 2 - even day 3.
Freezes really well.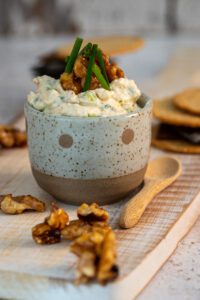 This dish is perfect as an appetizer, a delightful addition to a cheese platter, or a delectable standalone dip.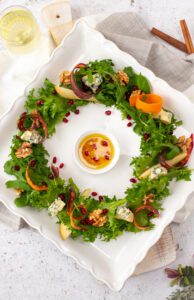 This salad makes for a beautiful centrepiece on your table. It can be served as a starter or a side dish to the main event.
This Mediterranean/North African-inspired omelette combines the rich, robust flavours of harissa, the creamy tang of feta cheese, and the briny essence of olives. Beyond its