Thai Bean, Carrot and Bean Sprout Salad
Thai Bean, Carrot and Bean Sprout Salad
Here's a delicious Thai salad of green beans, carrots and beansprouts - packed with flavour and simple to make!  Super fresh, slightly spicy and visually vibrant, it will transport you to the beautiful "Land of Smiles".               
Tossed in a zesty soya, lime and ginger dressing this is the perfect summer salad for barbeques, communion/confirmation parties, buffets, or served along with Thai curry. I have tossed it into a wok with leftover lower-carb rice - and "Wow" I got the most delicious vegetarian stir-fry!
Diet
Dairy Free, Diabetic Friendly, Gluten Free, Grain Free, Ketogenic, Low Carb, Low GI, Vegan, Vegetarian
100

g

green beans

French, trimmed and cut into 2cm lengths

50

g

beansprouts

100

g

grated carrot

3

spring onions

cut thinly at an angle

20

g

fresh coriander

chopped fine

For dressing

1

tbsp

fish sauce

2

tsp

tamari or shoyu sauce

Juice of 2 limes

2

tbsp

finely grated ginger

1

tbsp

dark sugar

e.g. muscovado, rapadura or coconut sugar

Pinch

of chilli powder

For Garnish

4

tbsp

toasted cashews or peanuts

lightly crushed

2

tbsp

Fresh coriander

finely chopped

1

small

red chilli

thinly sliced
Cook the beans in boiling salted water for 3 - 5 minutes. Drain and cool in chilled water, then pat dry between sheets of kitchen paper

Mix cooked beans, bean sprouts, grated carrot and spring onion in a bowl with coriander.

Mix the dressing ingredients and pour over the salad. Toss, then allow flavours to settle for at least 30 minutes.

Place in nice serving bowl, garnish with extra coriander, crushed nuts and sliced red chilli.
Vegan option: replace fish sauce with 1 tsp miso
Omit nuts: if intolerant.
Protein hit. Add shredded chicken breast, prawns, salmon, steak or lamb - thinly sliced, or fried tofu.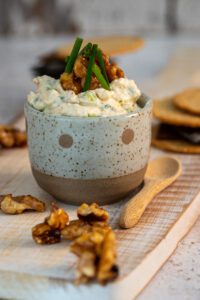 This dish is perfect as an appetizer, a delightful addition to a cheese platter, or a delectable standalone dip.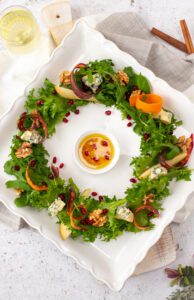 This salad makes for a beautiful centrepiece on your table. It can be served as a starter or a side dish to the main event.
This Mediterranean/North African-inspired omelette combines the rich, robust flavours of harissa, the creamy tang of feta cheese, and the briny essence of olives. Beyond its