Soothing Turmeric and Butternut Squash Soup
Soothing Turmeric and Butternut Squash Soup
Did you know that butternut squash is one of the mildest and easiest vegetables to digest? A type of winter squash, butternut contains fibre, carotenenoids, potassium, among other nutrients. According to Chinese Medicine, squash strengthens the digestion and helps reduce inflammation. Now the clocks have gone back one hour and with a nip in the air, this soothing squash soup will warm your bones and soul.
Diet
Dairy Free, Diabetic Friendly, Gluten Free, Low GI, Vegan, Vegetarian
3-4

tablespoons

coconut oil

600

grams

prepared butternut squash

peeled and diced small

15

grams

garlic

finely chopped

20

grams

ginger

finely chopped

160

grams

onion

finely diced

2

level teaspoons turmeric

4

level teaspoons cumin seed

finely ground

1

level teaspoon all spice

1

litre vegetable or chicken stock

2-3 stock cubes
Heat a large saucepan over medium heat. Melt coconut oil and add garlic and ginger. Gently fry for 5 minutes, stirring frequently to prevent burning.

Add onion and continue to cook until onion is soft, approximately 5-10 minutes. Add spices and stir gently until spices have cooked through.

Add butternut squash followed by stock. Simmer gently for 25-30 minutes or until squash is tender.

Transfer to a blender and puree on high speed until creamy and smooth. Return to pot.

Taste and adjust seasonings accordingly.

Serve as is, or garnish with yoghurt, chilli, spring onion etc.
This soup freezes really well so double up and freeze for that day/evening you want a night of cooking.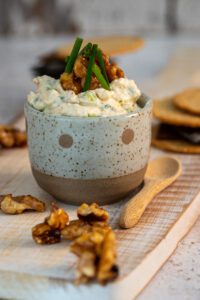 This dish is perfect as an appetizer, a delightful addition to a cheese platter, or a delectable standalone dip.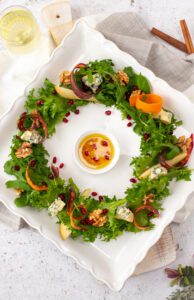 This salad makes for a beautiful centrepiece on your table. It can be served as a starter or a side dish to the main event.
This Mediterranean/North African-inspired omelette combines the rich, robust flavours of harissa, the creamy tang of feta cheese, and the briny essence of olives. Beyond its