Quick Brussels Sprout Pickle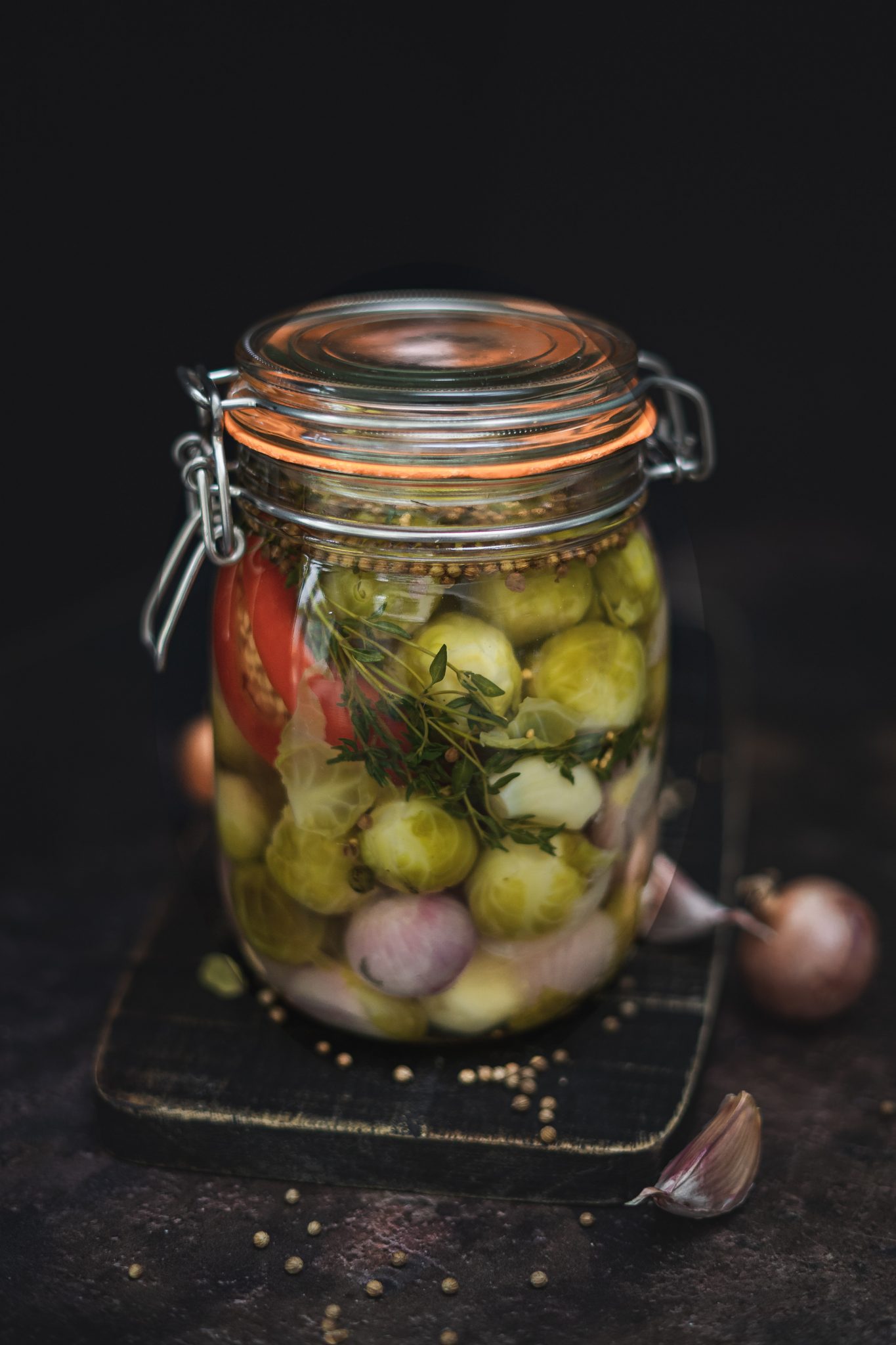 Quick Brussels Sprout Pickle
This Brussels sprout pickle recipe is a keeper and not just for Christmas! Pickling transforms this often frowned upon vegetable into a 5-star treat. The firm texture means they have a great crunch after pickling. Serve them on a charcuterie or cheese board, toss them into potato salad with some freshly chopped dill, serve on their own with poached eggs, or even as an easy side dish on Christmas day. Let me know any other serving ideas you come up with :-)
Course
Fermentated Foods, Mains, Side Dish
Diet
Dairy Free, Diabetic Friendly, Gluten Free, Grain Free, Gut health, Ketogenic, Low Carb, Low GI, Sugar free, Vegan, Vegetarian
Servings
1
large Kilner jar
400

g

small Brussel sprouts

200

g

baby shallots

10-12

4

garlic cloves

(20g)

600

ml

water

250

ml

white wine vinegar

2-3

tbsp

Himalayan salt

3

cardamon seeds only

1

tsp

coriander seeds

1

tsp

mixed peppercorns

½

tsp

yellow mustard seeds

1

red chilli

slit lengthways

1

large kilner jar

sterilised

1

ice bath

iced water
Trim and cut a cross in the head of the sprouts; if large, halve or quarter. Peel shallots and garlic and place in a small dish. Cover with boiling water and leave to sit for 10 minutes.

Prepare an ice bath by mixing lots of ice with cold water in a big bowl. Boil a pot of salted water, add the Brussels sprouts and cook for just 2 to 4 minutes depending on size (you want to leave a bit of crunch). Using a slotted spoon/spider, transfer sprouts to the ice bath.

Combine vinegar, water and salt in a non-reactive saucepan. Bring to a boil and simmer until the salt dissolves. Taste the brine and, if desired, add a small amount of sugar.

Using the slotted spoon/spider place the sprouts, shallots, garlic clove and split whole chilli into the sterilised kilner jar. Add thyme, cardamon and coriander seeds, peppercorns and mustard seeds. Carefully pour the hot brine over the sprouts. (You may have some brine left over). Make sure that the sprouts and shallots are completely submerged in the brine. (See Maggie's tip box).

Cool to room temperature. Cover and place in the refrigerator for at least 2 days before serving. Store refrigerated up to a month.
To keep sprouts submerged half-fill a small plastic bag with water. Seal the bag and sit it on top of the pickles in the jar to keep everything beneath the brine. Can be removed after 24 hours.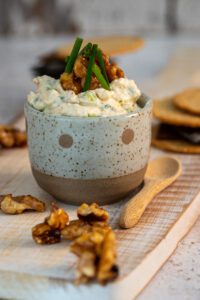 This dish is perfect as an appetizer, a delightful addition to a cheese platter, or a delectable standalone dip.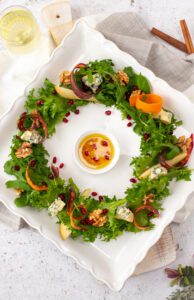 This salad makes for a beautiful centrepiece on your table. It can be served as a starter or a side dish to the main event.
This Mediterranean/North African-inspired omelette combines the rich, robust flavours of harissa, the creamy tang of feta cheese, and the briny essence of olives. Beyond its