Parmesan Crusted Chicken with Baby Cos and Avocado Salad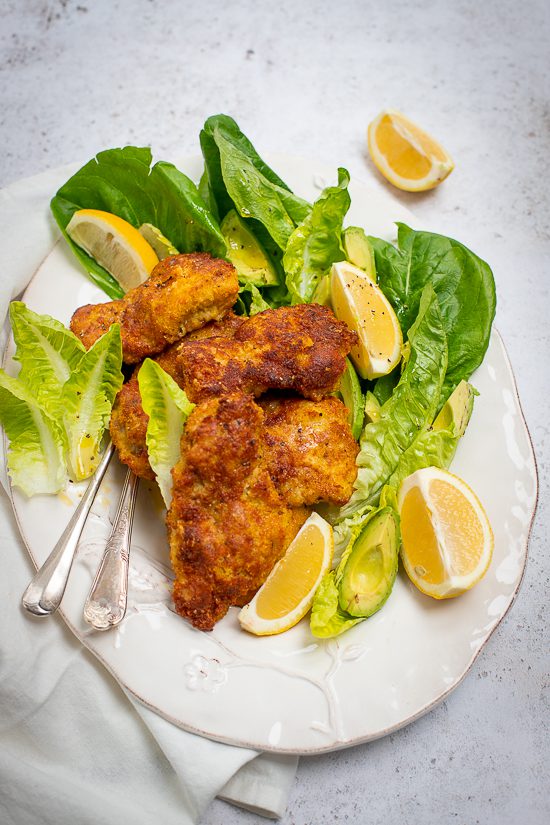 Parmesan Crusted Chicken with Baby Cos and Avocado Salad
I have to say every time I make this chicken dish at home it gets top marks. Fussy eaters-tick, Gourmet foodies -tick, Hubby-tick, Niece Sarah-tick, God child Lara, tick.
I personally really enjoy it with the Cos and Avocado Salad as it is a satisfying yet light meal but it is equally gorgeous with lovely mashed potatoes or new potatoes, sauteed green vegetables or roasted roots. Top with lashings of garlic butter and you are on to a winner. 
This recipe was developed for Natural Good Life Magazine available free in your local HFS.
Course
Lunch, Main Course
Diet
Diabetic Friendly, Low Carb, Sugar free
8

chicken thighs or 4 small chicken breasts

skin removed

60

g

flour (GF if required)

1

large egg

whisked with 50ml milk

200

g

breadcrumbs

fine (sourdough or GF)

100

g

parmesan

finely grated

½

tsp

garlic powder

¼

tsp

turmeric

¼

tsp

salt

¼

tsp

freshly ground black pepper

60

g

butter

2

tbsp

olive oil
Baby Cos and Avocado Salad
1

large or 2 small baby cos or little gem lettuce

leaves torn into bite-sized pieces

1

avocado

sliced

2

tbsp

lemon juice

2

tbsp

extra virgin olive oil

Seasoning
Place chicken thighs or breasts between two large sheets of greaseproof paper and lightly bash with a medium frying pan base or rolling pin to flatten them to about 1cm thick. Coat in flour, tapping away any excess. Whisk egg and milk in a separate bowl.

In a third bowl mix together the breadcrumbs, parmesan, garlic powder, turmeric, salt and pepper.

Dip the flattened chicken thighs/breasts in the beaten egg, followed by the breadcrumb mixture. Chill for 30 minutes to set.

Heat oven to 200 C. Melt half the butter with half the olive oil in a large frying pan. Once little bubbles appear add the crumbed chicken and cook for one to two minutes on each side until crispy and golden. Transfer to large oven tray and repeat, cleaning the pan between each batch, if needed. Place in oven for 8-10 minutes or until chicken is cooked.

Whilst chicken is cooking place lettuce in a bowl with avocado. Mix together lemon juice, extra virgin olive oil and seasoning. Toss over leaves.

Arrange the chicken on one side of a large platter, pour over juices from the tray over the chicken. On the other side of platter arrange the salad. Serve with lemon wedges.
The crumb mixture works really well on pork fillets, also any white fish.
For GF option use GF flour and breadcrumbs.
If egg intolerant: omit egg and use milk instead (any milk works).
If dairy intolerant: Omit parmesan completely, omit butter and replace with  extra virgin olive oil or coconut oil instead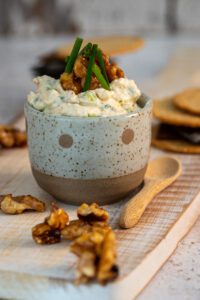 This dish is perfect as an appetizer, a delightful addition to a cheese platter, or a delectable standalone dip.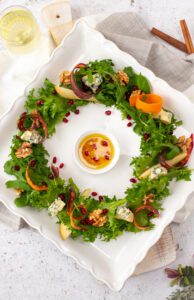 This salad makes for a beautiful centrepiece on your table. It can be served as a starter or a side dish to the main event.
This Mediterranean/North African-inspired omelette combines the rich, robust flavours of harissa, the creamy tang of feta cheese, and the briny essence of olives. Beyond its