Lower-Carb, Grain Free Apple, Cardamom and Pecan Cake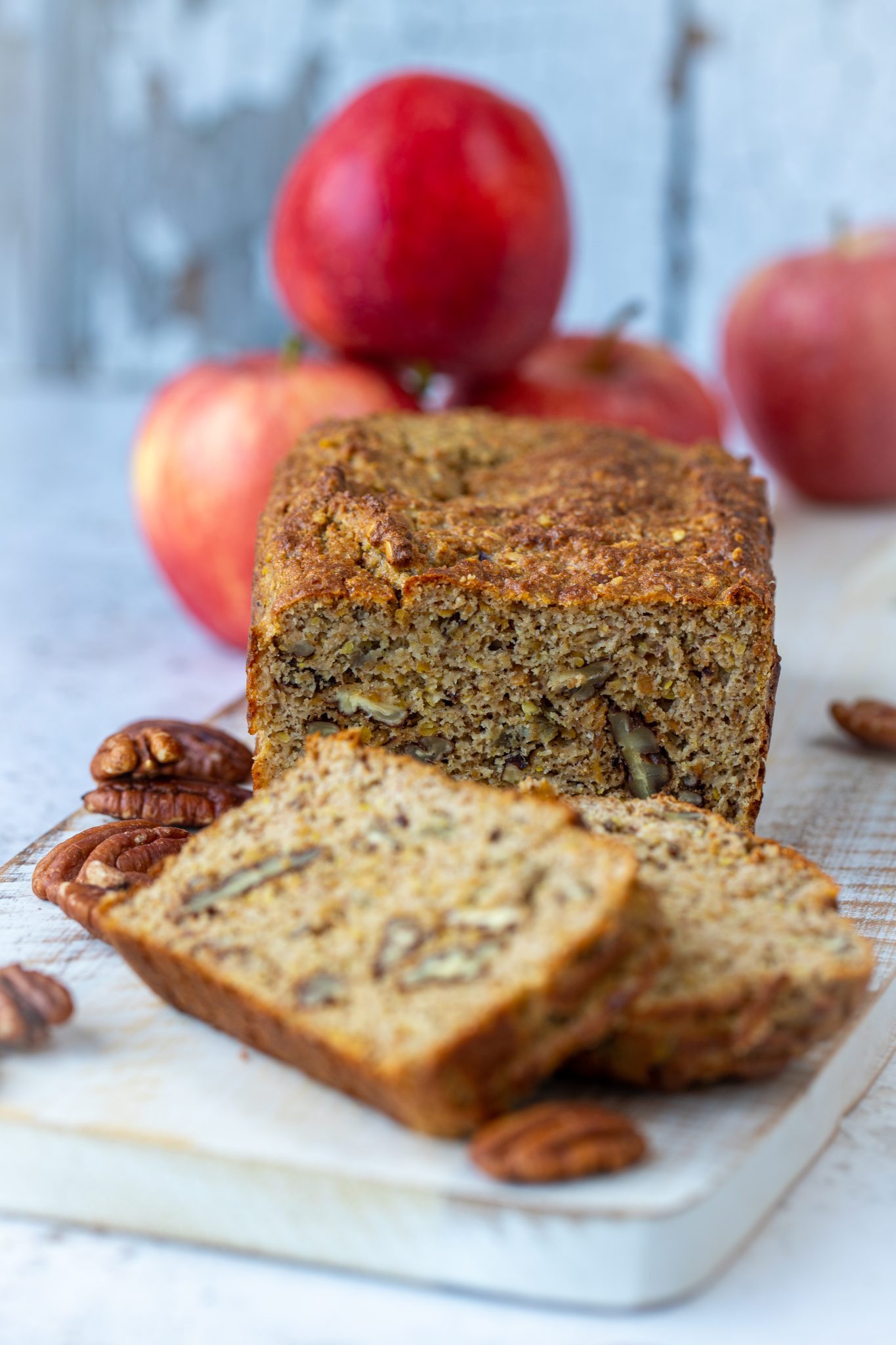 Lower-Carb, Grain Free Apple, Cardamom and Pecan Cake
This lower-carb, grain free cake is fragrant, mega-moist and flavoured generously with cardamom and cinnamon. The sweet apple, coconut and optional honey adds a gentle sweetness and the pecans add a lovely light crunch. It's one of IINH taste health kitchens favourite lower-carb desserts. 
Course
Baking, Dessert, Desserts & Sweet Treats
Diet
Child Friendly, Dairy Free, Diabetic Friendly, Gluten Free, Grain Free, Gut health, Low Carb, Low GI
80

g

almond flour

ground almonds finely sieved

30

g

coconut flour

50

g

finely milled flaxseeds

½

tsp

sea salt

½

tsp

bread soda

¼

tsp

baking powder

1

lightly rounded tsp ground cardamom

1

lightly rounded tsp cinnamon

2

tbsp

coconut oil

40

g

pecans

roughly chopped

1

medium eating apple

very finely grated

2

eggs

4 eggs if making dairy free

1-2

tsp

honey

170 - 200

ml

buttermilk

100 - 120 ml soya yoghurt for dairy free version
Pre-heat oven to 170 C, lightly oil a 1lb loaf tin and line with parchment or greaseproof paper.

Sieve all dry ingredients into a bowl, rub in coconut oil and add in the nuts.

In a small bowl mix the eggs, buttermilk and grated apple together until blended.

Make a well in the flours. Add liquid, stir with your hand in a circular movement, bringing the excess flour from the outside to the centre until all mixed in. The mixture should have a thick batter consistency.

Transfer the mixture into a lined loaf tin and make a little did in centre with a spoon. Place in oven at 170 C for 30- 35 mins or until bread is cooked.

Allow to cool on a wire rack.
If you want to make this cake dairy free use 4 eggs instead of 2 and add in 100ml of soya yoghurt instead of buttermilk.
This is quite costly to make, so you might want to ration your slices.
This cake freezes really well so why not cut into slices and take out and toast as needed.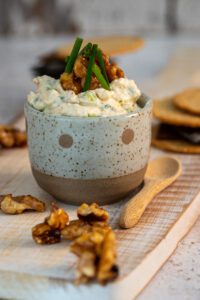 This dish is perfect as an appetizer, a delightful addition to a cheese platter, or a delectable standalone dip.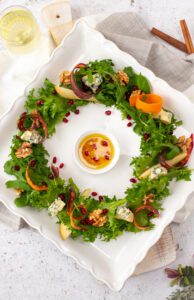 This salad makes for a beautiful centrepiece on your table. It can be served as a starter or a side dish to the main event.
This Mediterranean/North African-inspired omelette combines the rich, robust flavours of harissa, the creamy tang of feta cheese, and the briny essence of olives. Beyond its