Lentil Tabbouleh with Feta
Lentil Tabbouleh with Feta
Packed with herby freshness, Tabbouleh is a well-loved Middle Eastern favourite traditionally made with bulgur wheat. But this version comes with a twist – lentils and feta. Lentils give a lovely crunch and boost the nutrient value of the dish, while feta adds salty creaminess. This salad is usually served as a part of the mezze - a selection of small dishes – but is also perfect on its own.
Developed for Natural Life Magazine.
Diet
Gluten Free, Grain Free, Sugar free, Vegetarian
100

g

Beluga or puy lentils

rinse well

20

g

mint leaves

finely chopped

40

g

flat parsley

finely chopped

150

g

cucumber

1/4, peeled and de-seeded (see tip box)

2

plum tomatoes

de-seeded and finely diced (see tip box)

100

g

red onion

finely diced (1 medium)

2

tbsp

lemon juice

2

tbsp

extra virgin olive oil

1

tbsp

Udo's Choice oil

Seasoning of sea salt and cracked black pepper

200

g

feta crumbled *optional
Place lentils into a saucepan, cover with water and bring to the boil. Simmer for approximately 20 minutes or until lentils are soft. Drain the lentils thoroughly, rinse under cold tap, shaking off any excess water. Transfer to large bowl. Whilst lentils are cooking prepare the remaining ingredients.

Gently mix all above ingredients together in a large bowl. Check seasoning, then transfer to a nice serving platter.

Serve as a salad in its own right or as part of a middle-eastern mezze plate, with hummus, falafels, pitta bread, Turkish flat bread, labneh, grilled meats, fish, haloumi and so on.
To prepare the cucumber: Peel and cut in half lengthways. Scoop out seeds using a teaspoon. Slice the flesh into long strips and cut into dice.
To prepare tomatoes: Place tomato on cutting board, stem side up. Cut in quarters then use a small spoon or knife to scoop out the seeds and any tough white core. Slice flesh in thin strips and cut into dice.
Vegan friendly: Omit feta 
Swap feta for grilled halloumi.
Dairy free: Omit feta.

Omit feta and serve with fish or meats.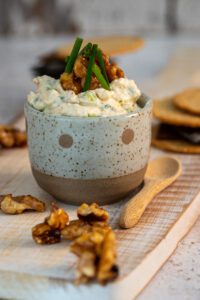 This dish is perfect as an appetizer, a delightful addition to a cheese platter, or a delectable standalone dip.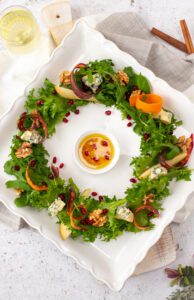 This salad makes for a beautiful centrepiece on your table. It can be served as a starter or a side dish to the main event.
This Mediterranean/North African-inspired omelette combines the rich, robust flavours of harissa, the creamy tang of feta cheese, and the briny essence of olives. Beyond its