Homemade Lower-Carb Granola with Berry and Creamy Greek Yoghurt
Homemade Lower-Carb Granola with Berry and Creamy Greek Yoghurt
Course
Breakfast, Desserts & Sweet Treats, Snack, Snacks
Diet
Child Friendly, Dairy Free, Diabetic Friendly, Gluten Free, Grain Free, Low Carb, Vegan, Vegetarian
Servings
1
x 2 ltr Kilner Jar
50

g

raw

not toasted buckwheat, or quinoa flakes, or millet flakes or jumbo oat flakes (use one or a mixture)

40

g

unsweetened coconut flakes

220

g

mixed seeds: pumpkin

sunflower, sesame, linseed

3

lightly rounded teaspoons ground cinnamon

300

g

roughly chopped Brazil nuts or chopped macadamia nuts

or almonds, or hazelnuts, or pecan nuts, or a mixture of all

80

g

4 tbsp coconut oil

140

g

cooked & pureed sweet potato

1

apple or pear

finely grated

2

tsp

vanilla extract

10-15

drops stevia

0 carbs or 3 tbsp maple syrup
Mix all dry ingredients in a large bowl. In a separate bowl mix together the coconut oil, sweet potato, apple, vanilla extract and stevia drops. Add this to the dry ingredients and mix together till you have a wettish mixture. You can squeeze part of it into clusters for a crunchier granola.

Transfer to a parchment lined tray and toast in oven at 140 C for 30 - 45 minutes. Stir occasionally. Remove from oven and leave to cool.

Store in an airtight container in fridge or cool pantry for up to 6 weeks.
How to use:
Serve as a crumble topping on full fat yoghurt with fresh or stewed fruits
Add as a crunchy topping to savoury salads
Make into little chocolate krispie buns
Add to lunchboxes as a healthy snack to nibble on.
Grain Free Option: Omit grain completely
Nut free Option: Omit nuts and replace with 50% grains and 50% seeds
Vegan Friendly: Serve with soya yoghurt or coconut yoghurt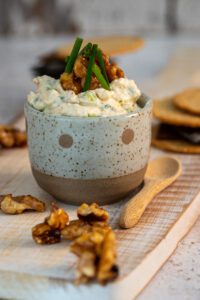 This dish is perfect as an appetizer, a delightful addition to a cheese platter, or a delectable standalone dip.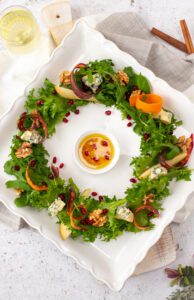 This salad makes for a beautiful centrepiece on your table. It can be served as a starter or a side dish to the main event.
This Mediterranean/North African-inspired omelette combines the rich, robust flavours of harissa, the creamy tang of feta cheese, and the briny essence of olives. Beyond its