Harissa, Feta & Olive Omelette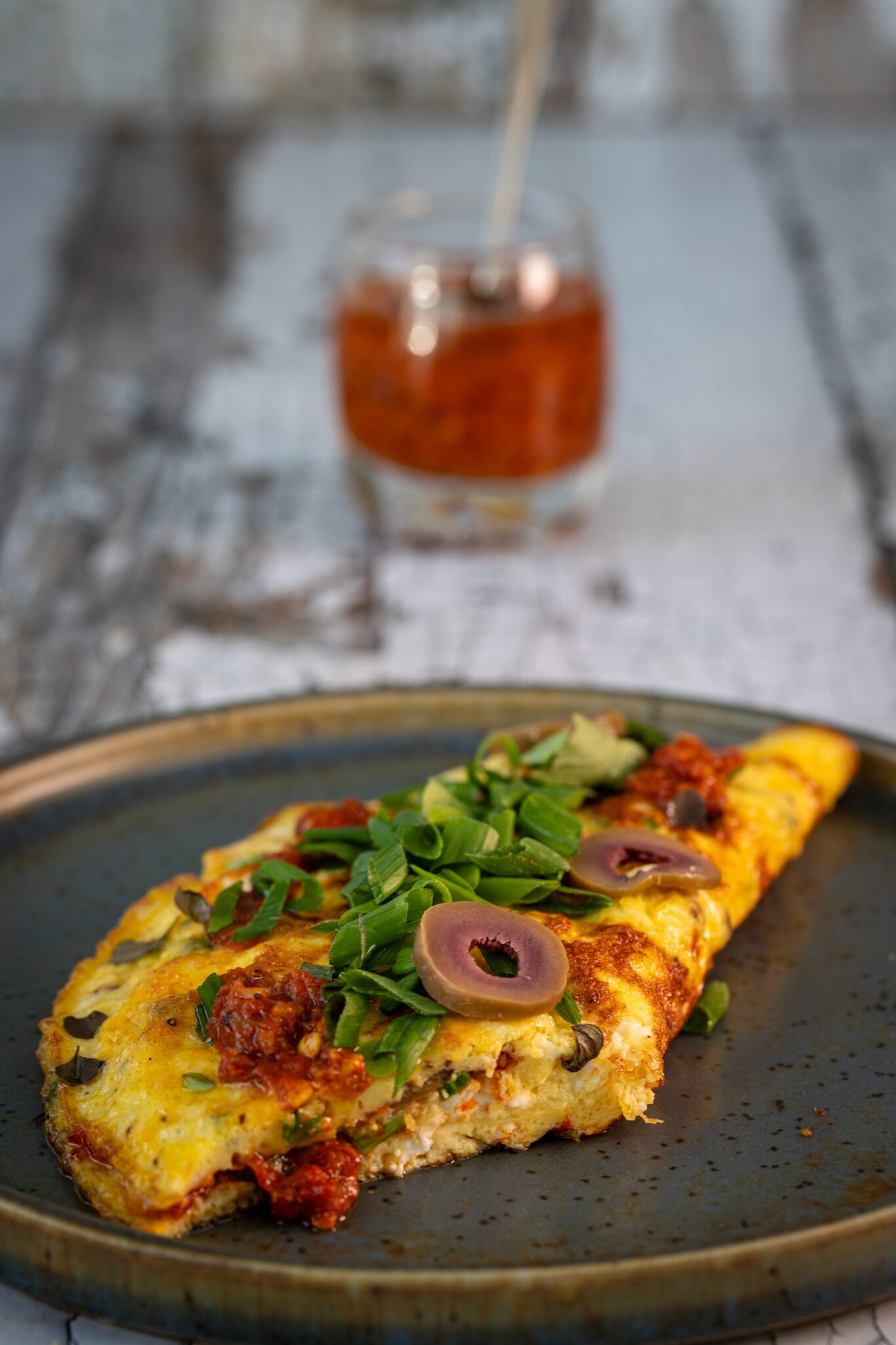 Harissa, Feta & Olive Omelette
This Mediterranean/North African-inspired omelette combines the rich, robust flavours of harissa, the creamy tang of feta cheese, and the briny essence of olives. Beyond its tantalizing taste, this dish is a nutritional powerhouse.
Eggs take centre stage, serving as an exceptional source of high-quality protein, essential vitamins (including A and the B vitamins), and if organic, omega-3 fatty acids. Not only are eggs nutritious, but they're also an affordable and versatile kitchen staple, perfect for breakfast, leisurely brunches, quick lunches, or wholesome evening meals.
Course
Breakfast, Brunch, Dinner, Lunch
Diet
Child Friendly, Dairy Free, Diabetic Friendly, Gluten Free, Grain Free, Ketogenic, Low Carb, Vegetarian
2

eggs

preferably organic

10

g

Parmesan cheese

finely grated

1

tbsp

fresh cream *opt

leave out if DF

Seasoning of sea salt and crushed peppercorns

1-2

tsp

harissa paste

1-2

tsp

butter

use olive oil if DF

15

g

sheep's feta

crumbled

4-5

olives

stoned and sliced thinly (Kalamata)

Small handful basil/oregano leaves or any herbs

2-3

chives

finely chopped
Gently beat the eggs in a mixing bowl and season to taste with salt and pepper. Add the grated parmesan, cream, chives and seasoning, whisk till creamy then lightly swirl in the harissa paste, set aside.

Melt the butter in a small frying pan. Pour in the egg mixture and swirl pan in circular motions so egg mixture evenly coats pan, then add crumbled feta, olives, basil leaves and chives, cook for a few minutes until the omelette is lightly set. Tilt the pan to spread any uncooked egg around. Repeat the process until eggs are just set but the omelette is still soft in the centre (to quicken up process cover with a lid).

Fold the omelette in half, then remove pan from heat and tilt it slightly to move the omelette to the edge. Slide the omelette onto a serving plate. Sprinkle over basil leaves and a shaving of parmesan.
Omelettes lend themselves to an array of goodies and leftovers – it's just down to your imagination.
Serve with seasonal leaves or green vegetables.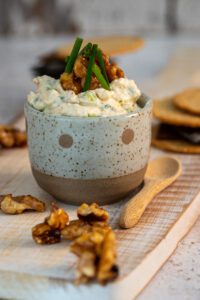 This dish is perfect as an appetizer, a delightful addition to a cheese platter, or a delectable standalone dip.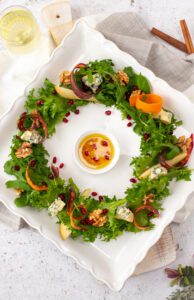 This salad makes for a beautiful centrepiece on your table. It can be served as a starter or a side dish to the main event.
This Mediterranean/North African-inspired omelette combines the rich, robust flavours of harissa, the creamy tang of feta cheese, and the briny essence of olives. Beyond its