Garlicky Whipped Ricotta and Avocado Toast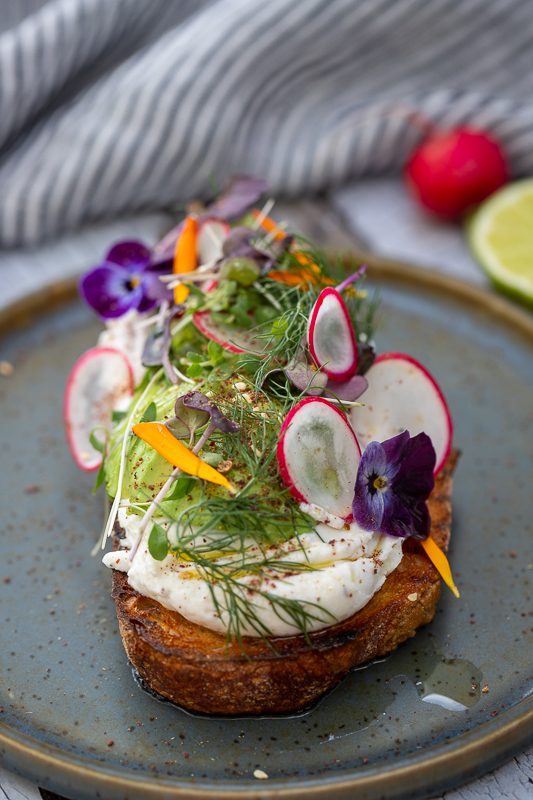 Garlicky Whipped Ricotta and Avocado Toast
The freshness of the ricotta works really well with the creamy texture of the avocado, the crunchy radish and the peppery micro greens. Enjoy it at any stage of the day. Developed for Natural Life using Udo's Choice Ultimate Oil.
Course
Breakfast, Main Course
125

g

ricotta

full fat (1 small tub)

1

tsp

Udo's Choice Ultimate Oil + extra to drizzle

1/8

tsp

garlic

finely grated

1/8

tsp

lemon zest

finely grated

Himalayan salt and freshly ground black pepper to season

1

thick slice sourdough bread

Olive oil

to drizzle

½

avocado

thinly sliced

1

small radish

thinly sliced

Microgreens and/or herby leaves to garnish

Edible flowers to garnish

½

tsp

zaatar
Combine the ricotta, Udos Choice Ultimate oil, garlic, lemon zest and seasoning in a small bowl and mix well. Set aside until ready to assemble the sourdough.

Heat a chargrill plate or barbecue until hot. Place sourdough slice directly on the heated pan, chargrill until golden and toasted on both sides. Remove from pan and drizzle one side with olive oil.

To assemble: Top the grilled sourdough with lashings of ricotta followed by the avocado. Arrange the radish, microgreens, herbs and edible flowers on top. Sprinkle with the zaatar and top with a small drizzle of Udo's Choice ultimate oil.
Gluten Free: Use GF Bread
Zaatar is a fragrant Middle Eastern spice mix that will instantly add a savoury spice to any dish. Purchase in Middle Eastern shop or herb section of supermarket.
Gluten Free: Use GF bread or any grain free bread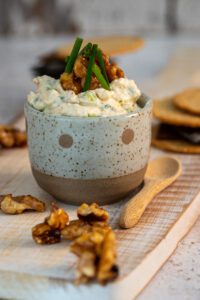 This dish is perfect as an appetizer, a delightful addition to a cheese platter, or a delectable standalone dip.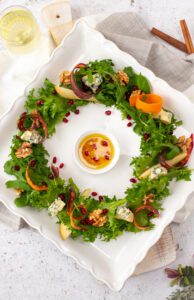 This salad makes for a beautiful centrepiece on your table. It can be served as a starter or a side dish to the main event.
This Mediterranean/North African-inspired omelette combines the rich, robust flavours of harissa, the creamy tang of feta cheese, and the briny essence of olives. Beyond its