Festive Baked Apples with your favourite Yoghurt
Festive Baked Apples with your favourite Yoghurt
Need new ways of bribing all the family to eat an apple a day? This funky festive twist on the traditional baked apple makes a scrumptious addition to your Christmas Day menu. 
4

small apples

1 per person

150

g

Christmassy mincemeat

1-2 tbsp per apple

2

tbsp

coconut oil or butter

1-2

tbsp

natural Greek yoghurt or coconut yoghurt

per person
Preheat oven to 150c

Sit each apple on a chopping board and push the apple corer into the centre of each one, removing core.

Score around the circumference of each apple with a small sharp. Place in a shallow baking dish side by side. Using your fingers push 1-2 spoonful's Christmassy mincemeat into the core of each apple, using up all the mixture between them.

Lightly coat apples with coconut oil or butter

Bake in oven for 25 - 40 minutes, until apples are tender and busting every so slightly out of their skins. (this will depend on the size and type of apple)

Remove from oven, serve individually with a good dollop of yoghurt.
Replace apples with pears and follow above instructions.
Vegan Friendly, Sugar Free Christmassy Mincemeat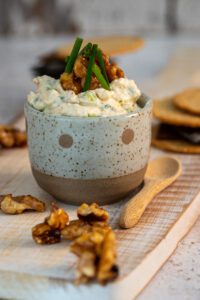 This dish is perfect as an appetizer, a delightful addition to a cheese platter, or a delectable standalone dip.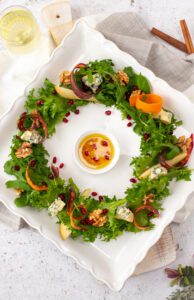 This salad makes for a beautiful centrepiece on your table. It can be served as a starter or a side dish to the main event.
This Mediterranean/North African-inspired omelette combines the rich, robust flavours of harissa, the creamy tang of feta cheese, and the briny essence of olives. Beyond its