Date, Cacao & Tahini Bliss Balls
Date, Cacao & Tahini Bliss Balls
Course
Canape, Desserts & Sweet Treats
Diet
Child Friendly, Dairy Free, Gluten Free, Grain Free, Vegan, Vegetarian
100

g

whole almonds

40

g

cashews

1

tbsp

cacao

¼

tsp

cardamon spice

1/8

tsp

Himalayan salt

Zest of 1 orange

180

g

Medjool dates

pitted and chopped small

2

tbsp

light tahini

1

tsp

local honey
Combine almonds, cashew, cacao, cardamon spice, Himalayan salt, and orange zest in a food processor. Pulse until it resembles finely chopped breadcrumbs. Add chopped dates and blitz again for 30 seconds. Add tahini and honey and pulse again in food processor to bind. The mixture should be sticky but not too wet.

Shape into walnut size balls. Place in an airtight container and store in the fridge.
Make up a double batch of these and freeze.
Swap nuts: Instead of almonds and cashew try hazelnuts or pecans or walnuts. Mix and vary as much as you like.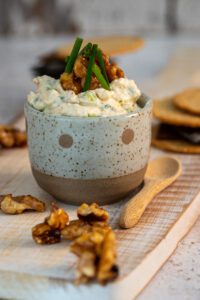 This dish is perfect as an appetizer, a delightful addition to a cheese platter, or a delectable standalone dip.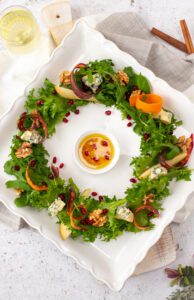 This salad makes for a beautiful centrepiece on your table. It can be served as a starter or a side dish to the main event.
This Mediterranean/North African-inspired omelette combines the rich, robust flavours of harissa, the creamy tang of feta cheese, and the briny essence of olives. Beyond its