Chocolate Granola Clusters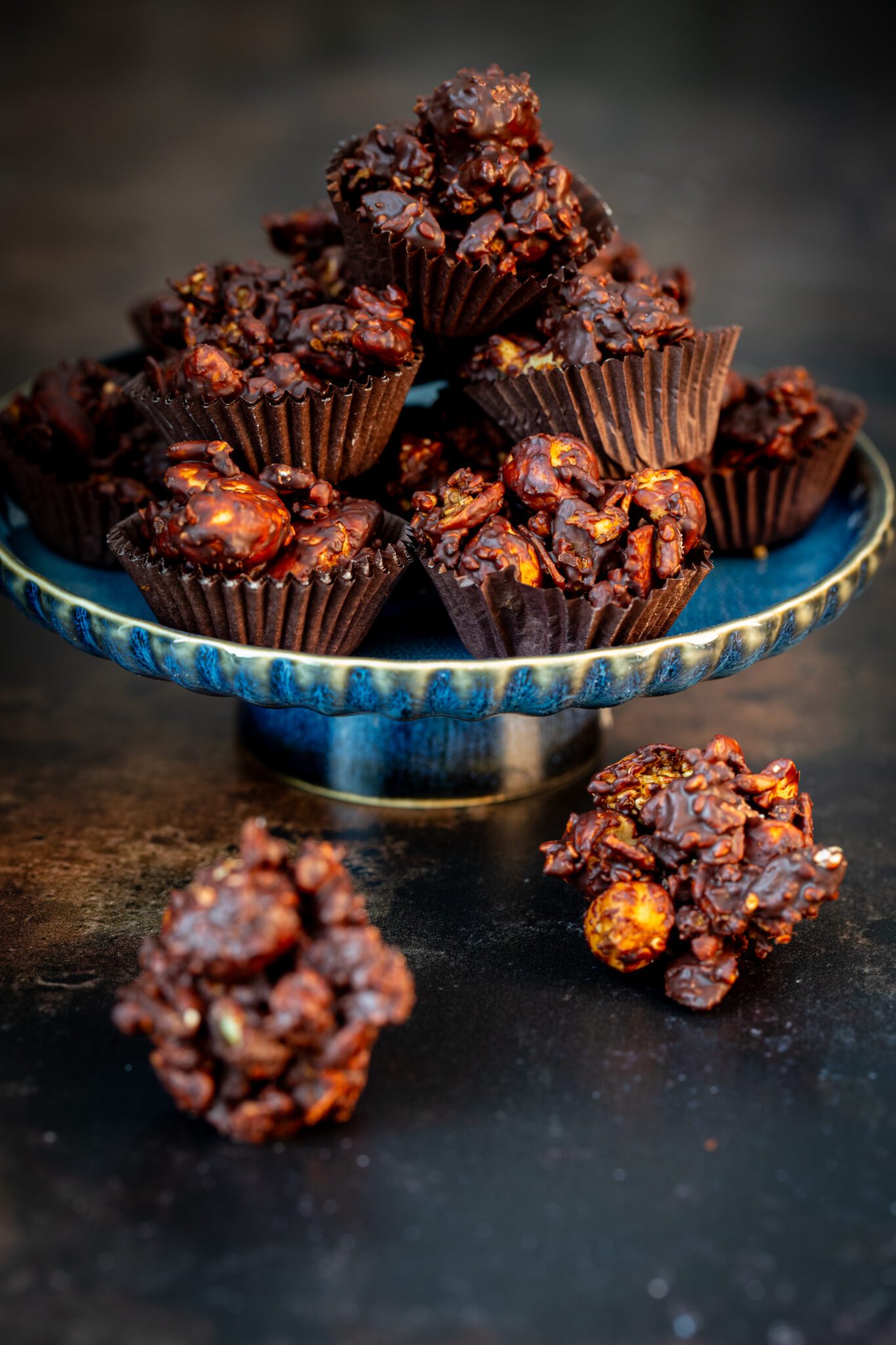 Chocolate Granola Clusters
Ditch the rice krispies for these homemade gorgeous clusters are divine and super healthy. This one will please the whole family, even Miss or Master fuss-pot!
Course
Canape, Desserts & Sweet Treats, Snack, Snacks
Diet
Child Friendly, Dairy Free, Diabetic Friendly, Gluten Free, Grain Free, Low Carb, Sugar free
300

g

homemade lower -carb granola

pre-cooked

100

g

dark chocolate

70% cocoa solids
Break chocolate and place in a heatproof bowl. Sit over a pan (bain-marie) of barely simmering water and let the chocolate melt, stirring occasionally. Then remove from heat and allow to cool slightly.

Add in granola mixture to the melted chocolate and stir well to ensure the granola is completely coated. Spoon mixture into small bun cases (I used petit four bun cases to make about 40).

Leave to cool and store in an air-tight container in your fridge. (Will keep 2 weeks).
Allergic to nuts or sesame seeds or a NO nut/sesame seed rule at school. If so, omit the offending item and replace with either more seeds or nuts or grains.
Please note by changing the recipe it may effect carbohydrate content.
These clusters need to be stored in the fridge or they will MELT.
This recipe can be used as a chocolate granola if wished. If this is your desired outcome, omit placing in bun cases, just spread out on parchment paper and place in fridge, then transfer to zip-lock bag. Same rules apply – must be stored in fridge.
Vegan friendly: Check chocolate is VF
Gluten free: Check chocolate is GF
Dairy free: Check chocolate is DF
Homemade Lower-Carb Granola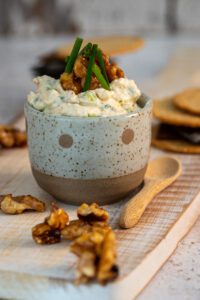 This dish is perfect as an appetizer, a delightful addition to a cheese platter, or a delectable standalone dip.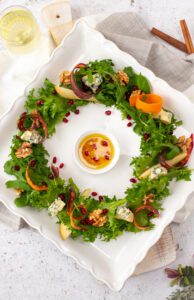 This salad makes for a beautiful centrepiece on your table. It can be served as a starter or a side dish to the main event.
This Mediterranean/North African-inspired omelette combines the rich, robust flavours of harissa, the creamy tang of feta cheese, and the briny essence of olives. Beyond its