Bacon, Leek & Spring Onion Frittata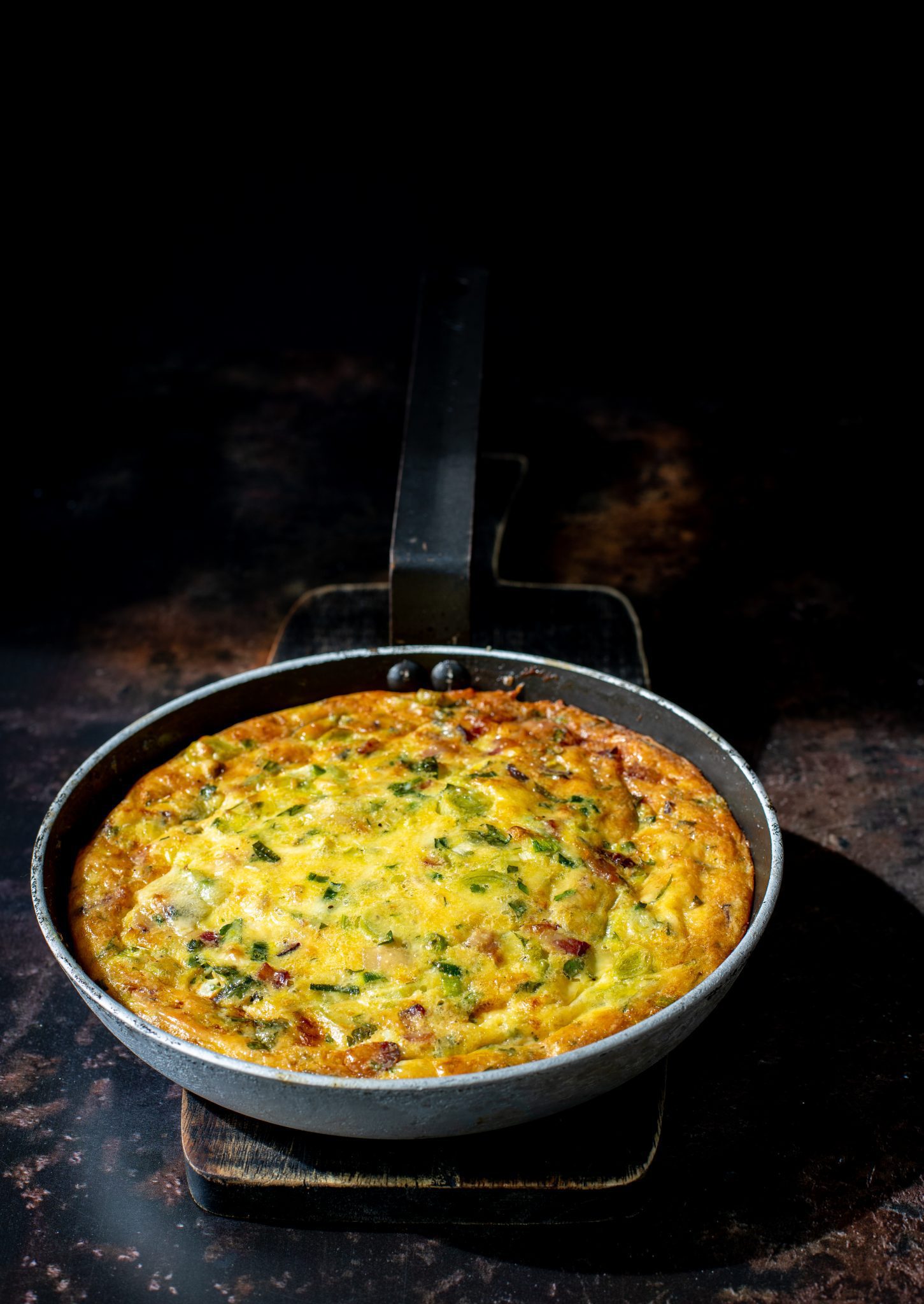 Bacon, Leek & Spring Onion Frittata
Frittatas always seem make an appearance at IINH lunch meetings in our Taste Health Kitchen. They are definitely my #No1 go to dish when I need to put together a quick lunch or dinner. They are delicious served hot or at room temperature.
Course
Breakfast, Brunch, Dinner, Lunch
Diet
Child Friendly, Diabetic Friendly, Gluten Free, Grain Free, Gut health, Low Carb, Low GI
30

g

butter

120

g

leek

thinly sliced (1 med leek)

60

g

spring onion

finely chopped (1 bunch)

1

tbsp

olive oil

100

g

4-5 slices bacon rashers, finely diced (organic or free-range if possible)

6

large eggs

organic or free-range if possible

250

g

hard cheese

finely grated (cheddar, parmesan, gruyere, smoked, or a mixture)

3

tbsp

cream *opt

10

g

parsley

finely chopped

Seasoning
Heat butter and oil in a small ovenproof pan over low heat until melted. Add the leeks and cook slowly, stirring occasionally to prevent sticking or burning. After 10 minutes add the spring onion, cook for a further 5 minutes until leeks and spring onion are soft. Remove from pan and leave to cool.

In the same pan (no need to wash) fry the rashers until crispy and golden, then remove and drain on kitchen paper.

Crack eggs into a bowl, season and whisk until completely blended. Whisk in the cheese/s and cream if using. Gently mix in the leeks, spring onion, diced bacon and chopped parsley.

Reheat the same small pan and lightly oil if required, removing any excess oil with kitchen paper before pouring in egg mixture. Cook on hob for about one minute, cover lightly with parchment and tin foil, then bake in oven until set and golden, about 30-45 minutes, removing the covering during the final 5 minutes (cooking time depends on depth of egg mixture and cooking container).

Serve with mixed baby leaves or simple green vegetables.
Store leftovers in an airtight container in the fridge for up to 4 days.
Fantastic in a lunchbox
For a speedier frittata, cook the mix in individual oiled muffin tins for about 10 - 15 minutes or until cooked.
Vegetarian option: Omit bacon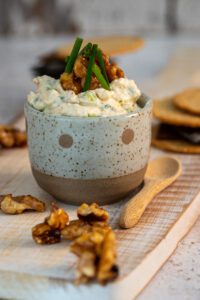 This dish is perfect as an appetizer, a delightful addition to a cheese platter, or a delectable standalone dip.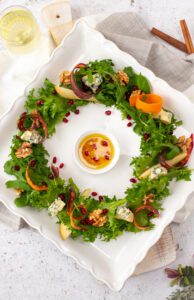 This salad makes for a beautiful centrepiece on your table. It can be served as a starter or a side dish to the main event.
This Mediterranean/North African-inspired omelette combines the rich, robust flavours of harissa, the creamy tang of feta cheese, and the briny essence of olives. Beyond its