Avocado Toast with Labneh & Za'atar
Avocado Toast with Labneh & Za'atar
Developed for Natural Good Health Magazine
Course
Appetizer, Breakfast, Brunch, Canape, Dinner, Lunch
Diet
Dairy Free, Gluten Free, Grain Free, Vegan, Vegetarian
2-4

slices

of your favourite sourdough or GF bread

2-4

tbsp

Labneh

or mix 4 tbsp Greek yogurt with pinch of salt and squeeze of lemon juice

1-2

avocado

thinly sliced

1-2

small radishes

thinly sliced

½-1

tsp

Za'atar

Sea salt and freshly cracked pepper to season

50

g

-100g microgreens or sprouts

Extra virgin olive oil to drizzle
Toast or chargrill bread until golden.

Spread the labneh thickly over the toasts.

Top with sliced avocado, radish, sprinkling of za'atar and seasoning.

Garnish with microgreens, drizzle with extra virgin olive oil.

Serve right away.
Gluten free option; Use GF bread
Dairy free / Vegan option: Omit labneh. Replace with coconut yoghurt.
Grain free; Use grain free/low carb bread.
What is Za'atar? Za'atar is a popular aromatic Middle Eastern blend of herbs, sesame seeds, sumac and salt.
How to use;
Sprinkle over hummus, yoghurts, labneh, salad, meat, fish, stews, curries to name a few or sprinkle over a small bowl of olive oil and soak up with warm Turkish bread. 
What is Labneh? Popular in the Middle east,  labneh, it's a soft cheese made by straining yogurt to remove the whey. It has a creamy, thick, spreadable texture similar to cream cheese. 
How to use;
Use as a dip: Drizzle with a good quality olive oil and sprinkle with Zaatar (middle eastern spice)
Use as a salad dressing
Serve with warm Turkish bread or pita or flat breads or sour dough
Spread on toasted sourdough and top with any of the following: avocado + radish + microgreens, roasted cherry tomatoes + basil + shaved parmesan, sauteed wild mushrooms + Parma ham + rocket, avocado + dukkha, + radish + good drizzle of olive oil - to name a few
Spread on scones
Top with raw or roasted veggies or slow roasted cherry tomatoes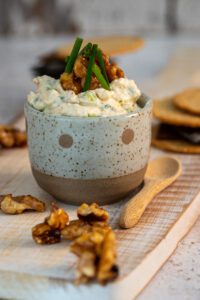 This dish is perfect as an appetizer, a delightful addition to a cheese platter, or a delectable standalone dip.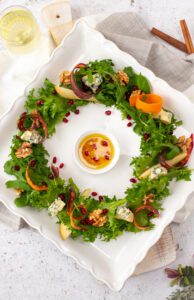 This salad makes for a beautiful centrepiece on your table. It can be served as a starter or a side dish to the main event.
This Mediterranean/North African-inspired omelette combines the rich, robust flavours of harissa, the creamy tang of feta cheese, and the briny essence of olives. Beyond its