By Petra Fulham, Year 2 Nutritional Therapy Student
Spring is finally starting to appear. As soon as the yellow daffy heads appear, in bud or in bloom, the eyes lift up, deeper air is breathed and for us growers, the anticipation of sowing seeds in tiny pots fills us with joyful anticipation.
Here in Greystones, we have a wonderful community garden. It is home to four raised beds, a permaculture spiral, a playful willow tunnel, three rotating compost heaps, fruits bushes and an array of fruit trees. Our mission is to complete the pizza cob oven with the hope of social and garden-grown pizza gatherings.
Walking through the garden in March time, the ground still feels cold and damp, yet the pickings are far from slim. The onion and garlic patch is looking mighty and will be ready for harvest around June –  these guys like a good snap of cold weather for optimum growth and I find Autumn sowings give a wonderful yield early summer. The beetroots too have had a good overwintering, as has the purple kale, Covelo Nero and purple sprouting broccoli. Loaded with vitamins and minerals, a quick stir-fry in coconut oil and a crush of garlic these greens make a wonderful accompaniment to any meal or simply delicious devoured on their own.
New to the community garden this year is celeriac – and the display of these beautifully gnarled heads gives such culinary inspiration. And what do you know, neighbouring closely are fresh, young nettles which will pair perfectly with the celeriac for a light, energizing and nutrient-dense Spring Green soup.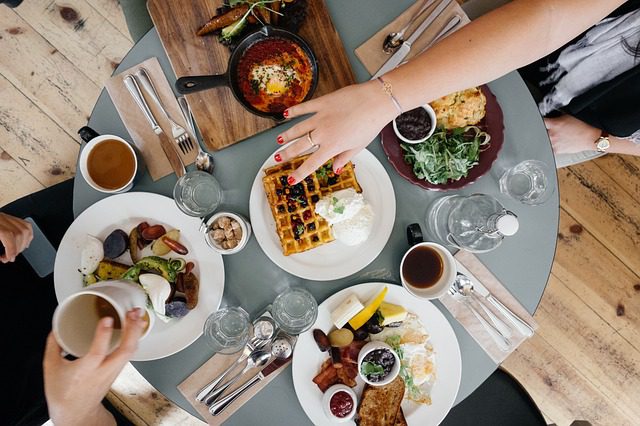 So onwards with the growing season and looking forward to weeding and mulching the strawberry patch, watching the returning bees enjoy the abundance of wild flowering forget-me-nots and feverfew, and occasionally taking the time to sit back with a handpicked mint tea to enjoy the unfolding process that is community gardening.
And to inspire you, check out some of Maggie's amazing recipes which celebrate some of these wonderful vegetables, herbs and fruit: