Download some of our IINH eBooks
Do you sometimes struggle with ideas for next day's on-the-go lunch for yourself or the kids?
Making up lunch boxes can become such a chore, and we can end up with the same foods over and over again.
This eBook comes packed with fresh ideas that will hopefully inspire you to prepare and enjoy packed lunches once again.
I decided to kick off the new year by trying out a lower-carb diet. I've gone full-on ketogenic before for several weeks, so this time I was curious to see how it felt on a somewhat milder version and how hard or easy it was to manage things.
Like any dietary shift it took a little planning, but I actually found it more demanding when out and about, compared to at home.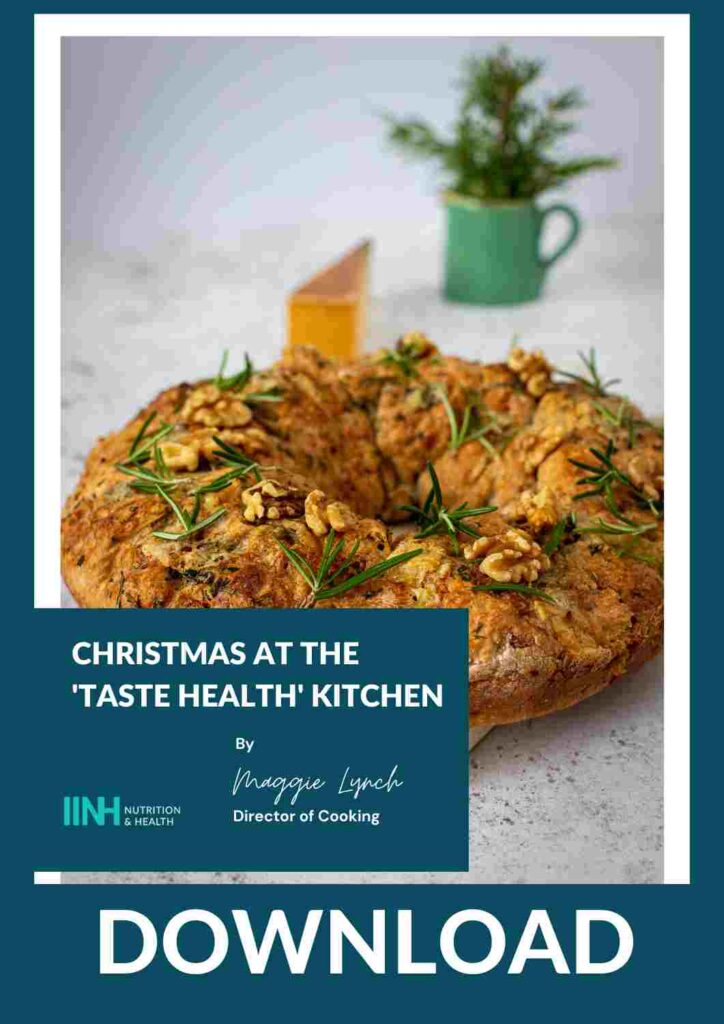 CHRISTMAS AT TASTE HEALTH KITCHEN​
Food always plays a special role on Christmas Day, and great meals made with fresh ingredients – ideally seasonal, local and organic – can be at the heart of every family celebration. So if the recipes in this eBook help inspire you over the festive period – maybe throughout the year? – that would make me very happy! 
To download this 53 page ebook, simple fill in the form below.