Craving fresh, healthy and delicious salad? We have put together a list of six delicious and nutrient dense salads to help you live a more healthful life.
We hope you enjoy creating and sharing them with your families as much as we do ?
Quinoa is regarded as a 'superfood' partly because it has plenty of fibre and good quality protein, especially useful in a vegetarian/vegan diet. It is rich in magnesium and has more calcium per gram than milk. Other vital minerals include manganese, iron and copper.
Magnesium is scarce in many people's diet. Consuming quinoa regularly could help those low in magnesium with problems such as migraine headaches, cramps, some digestive problems, restlessness, etc. Adequate magnesium helps prevent type-2 diabetes and benefits those who already have it. It is important for those doing high-intensity exercise for extended periods, being an essential electrolyte and vital for muscle relaxation and the healthy functioning of nerve cells.
Quinoa is a versatile grain for use in soups, casseroles, salads, burgers, or as a high-protein breakfast porridge (great with walnuts!)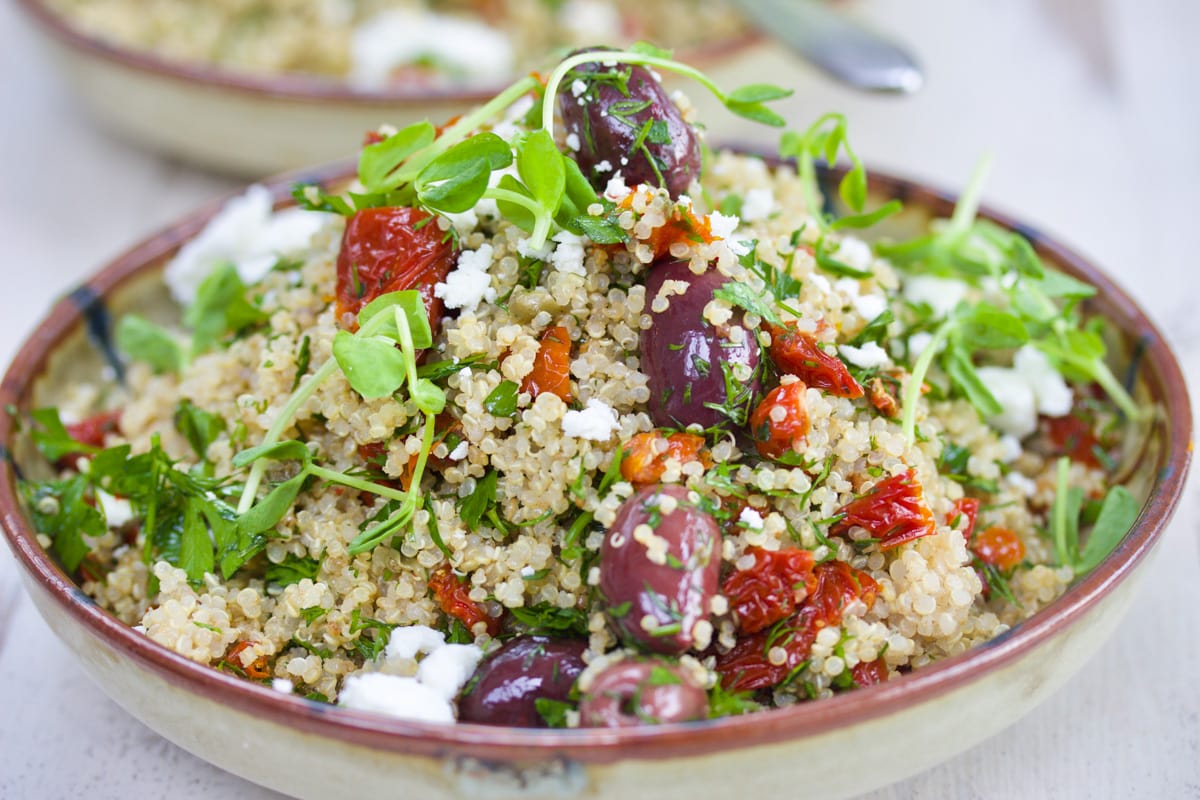 I've made this salad many times in my cookery classes and EVERYBODY just loves it. Why would they not – cauliflower and cheese is a match made in heaven but add the crunchy buckwheat and this salad and bang – taste buds love it. Best tip – best served hot ?
This salad will bring a smile to your face: Delicate golden summer squash, dark green courgette, bright green petit pois and fluffy nutty quinoa grains, all gently mixed to create a delicious, nutritious bowl of goodness. This is a great way to use up left-over quinoa, specially in a lunch box Experiment with seasonal and local ingredients.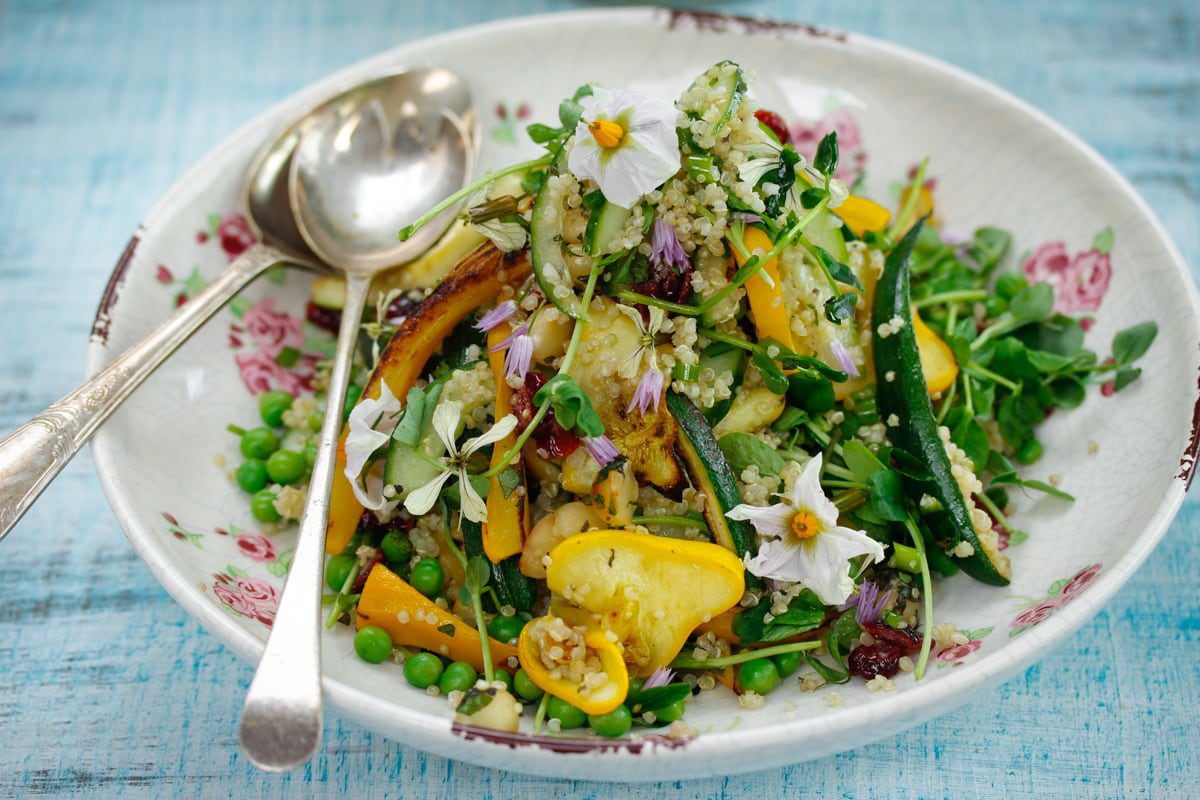 Upgrading cauliflower rice. This salad is really good. The fennel really adds an a amazing depth of flavour to this dish and the whole combination of ingredients work so well together. It is all things healthy and covers most diet choices: Ketogenic, low-carb, Low GI, gluten-free, dairy-free, diabetic friendly, vegetarian and by omitting the feta becomes vegan friendly. Happy days ?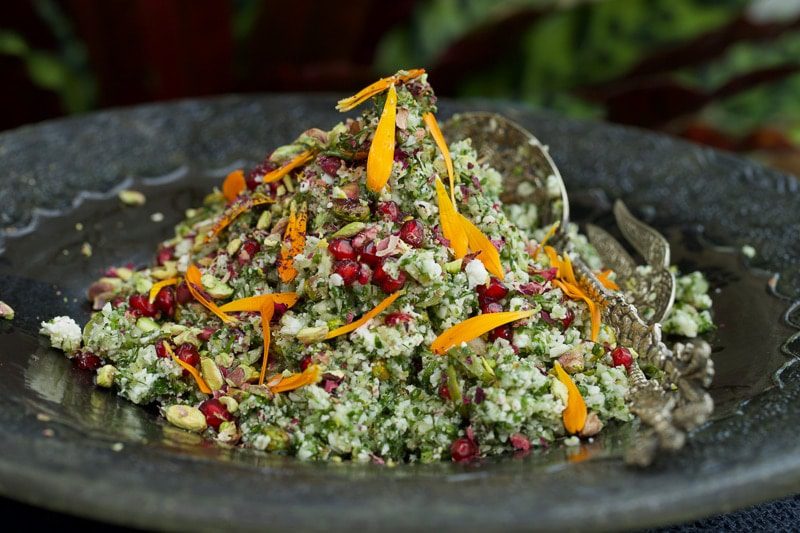 Quinoa contains abundant protein and fibre, so it is very useful for bulking up a vegetarian/vegan diet. It is an excellent source of magnesium, phosphorus, manganese, iron, copper and zinc, and vitamins B1, B6 and folate. The many people with low intakes of magnesium may suffer migraine headaches, cramps, certain digestive problems, among others, so quinoa is a particularly good choice for them. 
Quinoa is versatile for use in soups, casseroles, salads, burgers, or as a highly nutritious breakfast porridge (great with walnuts!)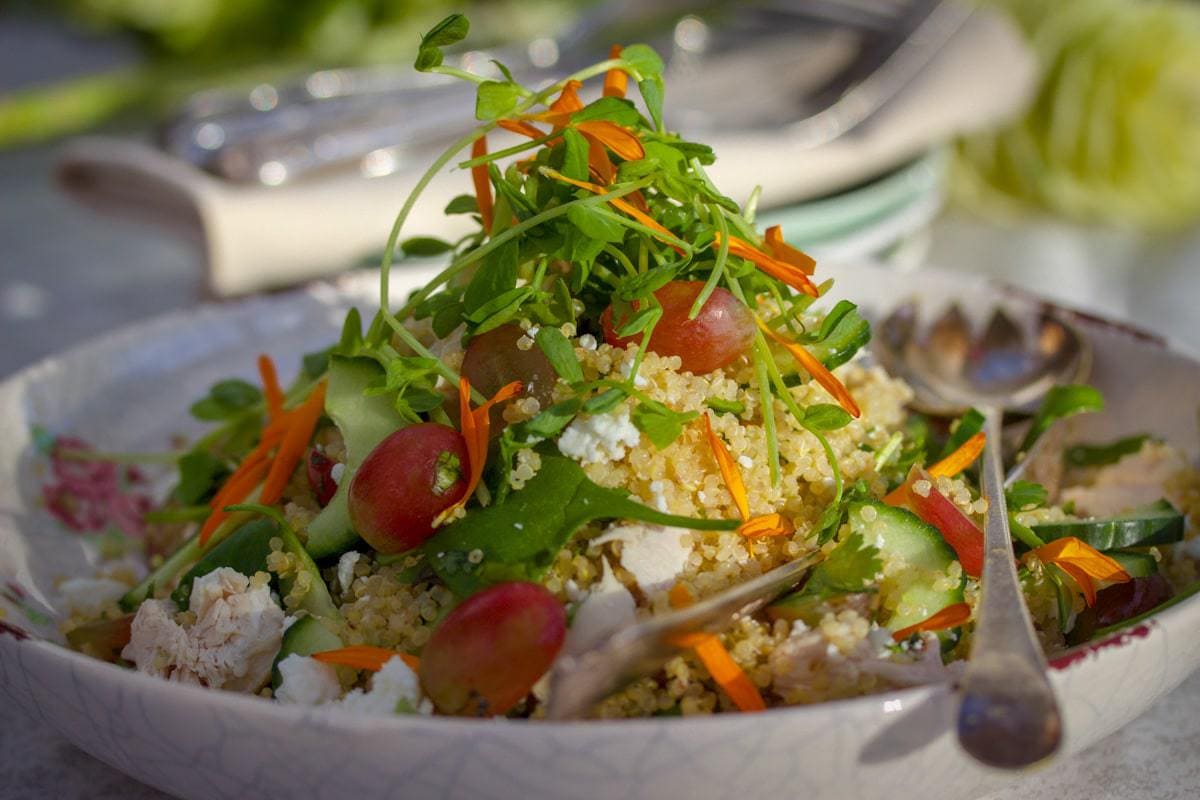 Sometimes the simplest ideas are the most stunning, in looks and flavour. Sweet earthy beetroot, tangy blood orange, smoky red peppers, creamy goats cheese and crunchy pistachio jewels – and  very little effort involved. This super little salad will wow family, friends and guests and be enjoyed by all. Fantastic as a starter or served with other dishes or a meal in its own right.